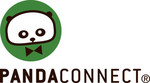 Daugiau apie įmonę »
Accounting Assistant
450–580 Eur
Job description
Your main tasks will be assisting our team with Security Administration and Fund Service by updating prices, securities master data, key in trades, reconcile cash and custody accounts, calculate NAV etc.

In addition to that You will make sure all the many practical tasks in an Office works. This includes helping with administrative tasks, ordering office supplies, service meeting rooms, cleaning, helping staff etc.
Requirements
Your background is not crucial, but we imagine that You study a relevant degree, love numbers, have good Excel knowledge, have good language skills, especially English, and want to have relevant experience to Your studies.

It is important that You are someone who is professional, positive and have passion for Your job.

We could accept partial employment level (starting from 5 hours of daily work), but expect applicant to be able to work in the mornings.
We offer
We set high standards, but in return we offer the opportunity to have unique experience in global securities administration, learn about global financial markets along with good pay and employment conditions.


Salary
450–580 Eur taxes excluded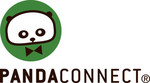 UAB ''PandaConnect''
PandaConnect is a Danish company founded in 1997. We opened our office in Vilnius in 2015 and now need You!
At PandaConnect, our objective is to work closely with our clients to create maximum value for our clients at the lowest possible cost to our clients within Securities Administration, Financial Reporting and Fund Service.
Our solutions are simple, unique and global using our own build front-to-back on-line portfolio management platform. This gives our clients the possibility to:
Take control of their portfolio data.

Make better decisions.

Control their costs through outsourcing.