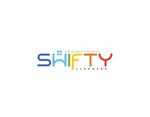 Daugiau apie įmonę »
Administrator/Maintenance coordinator
What will you be required to do:
Swifty Homes are looking for an administrator/maintenance coordinator to join their admin team.
Accountable for:
Personal performance, conduct and presentation.

Maintenance contractors and their work.

Providing a high level of customer service to all clients.

Maintaining the contractor list updated with the relevant people.

Maintaining utility accounts.

Job Type:
Salary:
€700+ depends on experience

Experience:
Administrator 1 year (required) if it's within a building company it would be a bonus.
We Require:
Essential Requirements:
Good written (English) and verbal (English, Lithuanian, Russian) communication skills.

An analytical person who can communicate well with Landlords, Agents and Tenants.

Work closely with a team to ensure that you provide excellent customer service.

Strong organisational skills.

Quick learner who thrives on attention to detail and accuracy.

Be able to work independently and as part of a team.

Time Management.

Influencing and negotiation skills.

Enthusiastic and positive attitude.

Ambitious and a real desire to succeed.

Work days and times:
11:00 – 19:00 Monday to Friday. Saturday 11:00 – 14:00
We offer:
Salary:
€700+ depends on experience and results
Atlyginimas
Derybų klausimas
Priklauso nuo rezultatų
Su perspektyva didėti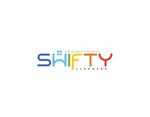 Swifty solutions ltd
About us:

We are a group of companies working under Swifty Solutions LTD.
Our main sector is property lettings and management but we also have removals and cleaning services that we provide.