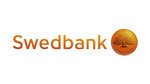 Daugiau apie įmonę »
Job description
About the job:
Transforming a major IT organization at a bank is a great challenge, to be part of accomplishing that is something to be proud of and will give you many opportunities to grow and learn new things!
While driving change in the organization, together with your coach-colleagues, you should also know that we attach great importance to career development for our employees, specialists and leaders.
The agile coaches support the organization in our ambition to become an efficient, adaptive bank with continuous delivery of valuable services/products to the end customers.
You will be responsible for:
The strategic application of agile methods within the organization.
Support the units to define appropriate value streams and cross functional teams.
Support the units in creating their own transformation teams for the agile journey.
Perform trainings for teams, managers and others who are affected.
Coaching of Agile Product Owners, Scrum Masters and teams.
Conducting miscellaneous workshops and talks in relation to agile methods and way of working.
Actively assist in identifying and removing hinders on organizational level.
Support the teams to become awesome.
To succeed in this role:
You have passion for agile practices and principles.
You have at least 5 years of Scrum Master experience and several years of experience in an Agile Coach role.
You have good communication skills, are a good team player, self-driven and used to take initiative.
You are strong in building cooperation and networks and have the ability to build confidence.
You have a good understanding of business interaction with IT.
Good to have but not a must:
Scrum Alliance Certified Enterprise Coach/ Certified Team Coach / ICF certified
Certified in training from the Back of the Room
You like to keep yourself up to date with the Agile and Lean trends; you are familiar with e.g.Mary Poppendieck, Jurgen Apello and Henrik Kniberg.
Why work with us – the Agile Coaches team?
This is a chance to join a team of passionate agile coaches, who all share a common challenge in transforming a big bank. As an agile coach with us, you will get the possibility to influence how to operate the future bank. You will interact directly with cross functional teams, transformation teams and managers on all levels.
We focus also on health and wellness and have a long tradition of employee-driven associations for sport and culture activities. If you get motivation from new challenges; you will certainly find an exciting job with great career possibilities. You will be involved in interesting and challenging projects together with competent and ambitious colleagues.
Want to know more?
In case of questions about the position, please contact the Recruiting Manager Rait Maasikas +372 53226128)
In case of questions about the recruitment, please turn to IT Recruitment Specialist Kairi Kaur +372 5208850).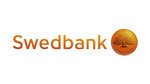 Swedbank
Group IT is a cross-border organization with 1500 IT employees spread across all home markets, located in Stockholm Umeå, Tallinn, Riga and Vilnius. Group IT is responsible for IT management in ensuring the long-term focus of IT and adaptation to the bank's business strategies. Last but not least, Group IT deliver a range of IT services to the bank, including development and maintenance.

Swedbank is the bank for the many. As an employer we favour inclusion, support workforce diversity and are leading in gender equality. We welcome all applicants regardless of gender, ethnicity, religion or other conviction, age, gender identity or expression, sexual preference, or disability. To find out more about Swedbank as an employer, visit swedbank.com/work-with-us
Information about Swedbank
1763 €
Avg. salary gross
(2 kartus didesnis už LT vidurkį)
> 100 mln. €
Revenue 2015 y.
Company manager: Dovilė Grigienė