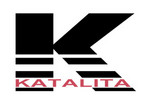 Daugiau apie įmonę »
AMAZON / EBAY SALES DEVELOPER
1200-1800
eur/mon.
Net
YOUR KEY RESPONSIBILITIES WILL BE:
building and maintaining strategic partnerships with target e-commerce platforms (Amazon, eBay, etc.) to drive sales across all current channels as well as new potential channels;

assortment analysis, launching new products, enhancing product categorization, images, and keywords for optimal performance, improving page rank and sales;

providing remote customer service, access, pre-sales, post-sales and support delivery to identify and address areas for improvement;

driving overall e-commerce strategy - monitoring ratings, branding and content capabilities to ensure position as a category leader.
PROFILE OF THE PERFECT CANDIDATE:
successful related experience of leading brands via e-channels (Amazon, eBay, etc.);

at least basic knowledge of computer networking;

proven track record of active sales and customer service;

strong partnership and change management capabilities, ability to think and act independently within a fast-paced multi-task driven environment;

fluent English skills (German, Spanish, Italian or French is a big plus);

data management and analysis skills.
THE COMPANY OFFERS YOU:
interesting, dynamic job with possibility to represent innovative, high-quality computer networking product brands and play a key role in driving customer goals and overall e-sales strategy;

new modern workplace;

Opportunity to combine working either from office or remote;

Flexible working hours;

a competitive compensation package.
Salary
1200-1800 eur/mon. net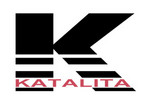 UAB "Katalita"
Since 2002 we have been the leading computer networking component supplier in Lithuania, with a continuous growth and expansion. We have a customer base of about 600+ wireless internet services providers (WISP), System Integrators (SI) and resellers who regularly buy the networking equipment. As an extension to our sales in Lithuania, every year we supply hardware to more than 100 countries worldwide.

We carry top and most popular brands in networking equipment industry: Ubiquiti Networks, TP-LINK, Mikrotik, Jirous, Itelite, LigoWave, Netonix, Netis, Teltonika and others. We are always looking to add new product lines to better serve our customers.