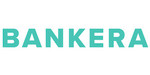 AML Specialist (Clients Onboarding Division)
Job description
We are looking for an AML Specialist to join our AML/CTF department. The Anti-Money Laundering department jobs ensure that our customers and their money are kept out of risk. It also significantly contributes to the overall success of our business by allowing access to financial services for people and corporations that are left outside the legacy banking systems. Since we are aiming to bridge the gap between traditional financial services and cutting-edge solutions, financial crime prevention is one of the main axes we are building our organization around. As a result, we promote continuous internal and external learning, as well as in-depth communication with various AML solutions vendors and government agencies.
You should find it interesting to:
Take ownership of the clients onboarding process.

Conduct enhanced due diligence (EDD) (collect documents, look for external information).

Review registries, business databases and documentation provided by the corporate customer (including operating various third-party and in-house tools for background checks) and undertake research, document checks, and financial crime risk assessment via internal and external sources.

Identify potential AML and CTF related risks of the customer.

Prepare reports related to your findings.

Provide sufficient information to the team lead to make an informative decision to accept or reject clients.

Provide guidance and assistance to internal business relationship managers in communication with clients regarding onboarding process.

Contribute to the automatization of the client onboarding process by offering ideas for further IT development.
Requirements
AML/KYC/CTF or Financial Crime Prevention experience (either as an AML Specialist or from the relevant field, such as Corporate Legal Services).

Good knowledge and understanding of AML laws and regulatory environment.

Excellent ability to conduct research on the Internet.

Attention to details.

CAMS certificate is a plus.

Ability to work under tight deadlines with a high degree of accuracy.

Fluency in English (fluency in another European language is a plus).
Perks & Benefits
Professional and personal development – compensations for various courses and professional examinations (ICA/ACAMS etc.)

Flexible working hours and the possibility to work remotely

Progressive holidays policy – an additional paid day off annually for each year you have worked for us

Fully paid educational leave - get extra 5 days of fully paid holidays per year to get ready for your exams, dissertations and etc

Team building events, summer/winter parties with games, shows, tastings, food coupons, and various gifts

Office library – we grow our library by ordering books based on expressed employees' interest

Delegation to global and local conferences

Talented international team – we have teams in more than 5 countries and expanding further

Modern offices in the city centre

By applying for this job position you confirm you have read and understood the Candidate Policy Notice (careers.bankera.com/en/candidate-policy/)
Confidentiality is guaranteed. Only selected candidates will be informed.
Salary
1950-3000 €/mon. gross

Bankera
Bankera is an international payment services business, offering solutions to individuals and companies. It is built with a focus on digital businesses; hence it welcomes clients from various digital industries such as affiliate marketing, eCommerce, gambling, cryptocurrency exchanges, P2P finance and others.
Bankera is the only Lithuanian-founded company which has been ranked among the "Top 50" FinTech companies in Leading Global Fintech Innovators 2019 report by KPMG. Amid the coronavirus pandemic in 2020, the team of Bankera presented a short-term SME financing solution that was awarded the first place in the Digital Finance category of EUvsVirus hackathon, hosted by the European Commission.
By launching new products and solutions, Bankera is prepared for rapid expansion and is looking for new talents to join its ever-growing team.. Explore our current job openings and find a career you love at Bankera (
careers.bankera.com/
).
Žiūrėti visus šios įmonės skelbimus (8)
information about Bankera
2103 €
Avg. salary gross
(38% higher than LT average)
2-3 mln. €
Revenue 2022 y.
Distribution of employees by salary (before taxes):
25% earn up to 1120 €
25% earn 1120-1550 €
25% earn 1550-2767 €
25% earn more than 2767 €