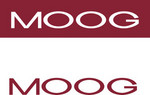 APPLICATION SOFTWARE ENGINEER
Job description
Be responsible for the whole SW development life cycle (SDLC) of working software: requirements, engineering, design, implementation, testing (including system testing) and maintenance;

Handle software configuration management and build processes;

Maintain existing software and test infrastructure;

Develop software components for application systems on Windows OS;

Create software concepts, analyse requirements and outline software specifications.
Requirements
Bachelor degree in Computer Science;

1+ years of related job experience;

Software engineering skills including software design and architecture;

Understanding about Windows operating systems;

Experience with WPF and Windows Forms;

Experience with version control systems (GIT, SVN or TFS);

Proficient programming in C#;

Knowledge of SQL language;

Creativity, enthusiasm and result orientation;

Strong analysis and complex problem solving skills;

Flexibility in task assignment, willingness to switch tasks based on a fast moving work environment;

Fluent in English.
We offer
At Moog we work in an environment where people trust, respect and encourage one another. We believe in our people, and it shows in everything we do. We invite you to become part of our continued success.
Salary
1800-3000 eur/mon. gross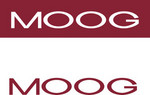 UAB "Viltechmeda"
UAB "VILTECHMEDA", pasaulinės Moog Inc. grupės narė - nuo 1993 metų kurianti ir gaminanti medicinos prietaisus - infuzinius švirkštinius siurblius, tiekianti savo gaminius Lietuvos gydymo įstaigoms, bei eksportuojanti į daugiau kaip 80 pasaulio šalių.