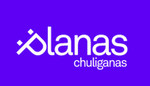 Daugiau apie įmonę »
CUSTOMER SUPPORT SPECIALIST
650-750
eur/mon.
Net
Kaunas
- UAB "Planas chuliganas"
What will your daily job look like?
Talk to our customers via email & live chat;
Answer customers' questions, assist in complex situations, provide the best solution;
Ensure excellent customer experience;
Boost company's brand by maintaining & developing professional, but friendly customer relationship.
What do we offer?
Constant various training - if you wish to grow, you'll have the right environment for that!
Growth opportunities. Seriously! We have people changed their positions in less than a month!
Flexible work schedule (part-time, half-time, full-time);
Time shifts easily combined with studies;
Possibility to improve your English skills with language trainers;
Modern office, technologies & tools to work with;
Energetic & friendly team of professionals. Good vibes are guaranteed!
We promise a 550 euro salary after taxes + 100 – 200 euro bonus which depends ONLY ON YOU
What superpowers will help you to succeed?
Fluency in written English (C1 level and above);
Natural wish to help people find a way out of situations;
Patience, understanding, empathy & friendliness;
Flexibility in working day/evening shifts;
Desire to improve, learn and grow.
Salary
650-750 eur/mon. net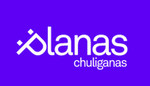 UAB "Planas chuliganas"
Esame Planas Chuliganas - kontaktų centras.
Užsiimame:
Pardavimais telefonu;

Lojalumą skatinančiu klientų aptarnavimu;

Pardavimo vizitų organizavimu;

Skolų valdymu;

Esame veržlūs, darbštūs, sparčiai augame ir dirbame su rinkos lyderiais.
information about UAB "Planas chuliganas"
500 tūkst.-1 mln. €
Revenue 2018 y.
Distribution of employees by salary (before taxes):
25% earn up to 605 €
25% earn 605-845 €
25% earn 845-1099 €
25% earn more than 1099 €