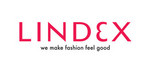 Asistant Store Sales Manager, Kaunas, Akropolis
Darbo pobūdis
Hello. We are Lindex.
A growing global fashion company from Sweden. Our dedication to women, sustainability and customer focus runs through everything. It is a mindset that is with us every step of our journey. A journey towards being a global, digital first, brand-led and sustainable fashion company. At Lindex, everything we do is powered by people. We are like a big family here, with values to help us grow. And we believe in doing things together. Because two are more than one and together we can make a greater impact. If you feel the same, then we are probably a great match.

We are looking for energetic, open minded, outgoing, self-driven, positive, communicative and service-minded person with natural leadership skills and passion for fashion and retail. This position is a great way to start your career with us. Many of our managers started on the sales floor, where it's all about excellent customer service.

Your responsibilities would be offer the best customer service, oversee the sales, visual appearance and operational functions of the store. In partnership with the Store Manager manage a sales team according to Lindex values, standards and policies.

We would expect that you have fluent English skills. You are able to work under flexible work schedule. You have good written and verbal communication skills.

Do you have a good feeling about this and want to join our journey?
Apply today, we can't wait to get to know more about you. Since we like to keep it simple, we ask you to apply online (and not by email.)

Salary: 6,15 eur per h.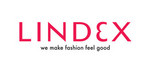 UAB "LINDEX"
"Lindex" yra vienas iš pirmaujančių Europos mados prekės ženklų, turintis maždaug 460 parduotuvių 18-oje šalių ir internetinę parduotuvę. "Lindex" siūlo įkvepiančius ir už prieinamą kainą drabužius mada besidominčioms ir sąmoningoms moterims. Asortimente yra kelios skirtingos koncepcijos, susijusios su moterų ir vaikų drabužiais, apatiniu trikotažu ir kosmetika. Lindex tvarumo pažadas – pakeisti ateities kartas įgalinant moteris, gerbiant bei tausojant planetą ir užtikrinant žmogaus teisių laikymąsi.
informacija apie UAB "LINDEX"
5-10 mln. €
Pajamos 2018 m.
Darbuotojų pasiskirstymas pagal atlyginimus (neatskaičius mokesčių):
25% uždirba iki 470 €
25% uždirba 470-555 €
25% uždirba 555-1386 €
25% uždirba nuo 1386 €