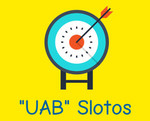 Daugiau apie įmonę »
Assistant of Web Project Team Leader_flexible working hours on a distance
400–1500 Eur
Job description
The main responsibilities are to be chosen from and to be combined with the ones below:
game database administration

customer relationship

community administration

overall support of the Web Project Manager with ongoing projects and tasks

It is very interesting and innovative activity, with good perspectives, so
written communication in ENGLISH >> is the must

If Gaming, Blockchain, Cryptocurrencies, Gambling, Communities, Virtual Interaction and similar activities is something you are doing with pleasure, then welcome to our team!
WE OFFER flexible working hours on a distance, but with random personal meetings and skype calls. Traveling is optional for leading team members.
Requirements
A candidate has to be able to have a Gaming or Gambling experience, of an advantage is an active experience in some communities.

The must for this project is a fast learning skill of the candidate and the ability to concentrate on analyses while playing a game or dealing with users.

It is quite important that a candidate is advanced in written English.

More details you provide us with related experience, higher the chances are to become our team member.
We offer
Flexibility to work from anywhere

A very friendly team atmosphere
A start-up feeling will lead the workflow during the whole period of work
No hierarchy - any team member can have an input during any stage of the project

Good communication
Smooth workflow
Salary
400–1500 Eur taxes excluded
Negotiable
Depends on results
Prospect of increasing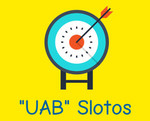 UAB "Slotos"
UAB Slotos is a company with a team full of creative young people who are managing and creating know-how and creative web projects.