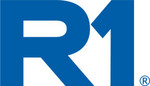 Daugiau apie įmonę »
Associate Accountant
Kaunas
- UAB "Intermedix Lietuva"
Darbo pobūdis
Associate Accountant will perform monthly financial close activities for clients, including the generation and review of financial reporting packages. The information will be submitted to the US based Accounting Client Services team who will provide and discuss the findings on a regular basis with our clients. The position will report to the Accounting Manager.
Prepare and assist with journal entries and general ledger account reconciliation;

Review accounts payable transactions for proper payment and coding;

Create invoices for the clients based on the hospital contracts;

Reconcile Balance sheet accounts;

Help to prepare financial reports;

Reconcile HR and Payroll register and various balance sheet accounts for multiple clients;

Prepare PowerPoint Slideshow (PPT) presentations for clients;

Evaluate the reasonableness and accuracy of the reports provided by the data analyst used in the journal entry process;

Consolidate and communicate findings in a clear and concise manner;

Complete various projects as assigned by management;

Communicate trends and opportunities for improvement to management;

Ensure compliance with all company confidentiality policies including patient information, client information and team member information encountered while performing job duties;

Understand, support, enforce and comply with company policies, procedures and Standards of Business Ethics and Conduct;

Display a positive attitude as well as professional, polite, considerate and courteous conduct and treatment of others in the course of duties.
Reikalavimai
Bilingual Lithuanian and English;

Strong knowledge of Microsoft Excel required;

Good knowledge of Microsoft PowerPoint required;

Bachelors in finance, accounting, or related field required;

Experience in finance or accounting preferred, but not required;

Healthcare industry experience preferred, but not required;

Logical and efficient, with keen attention to detail;

Excellent listening and interpersonal skills;

Highly self-motivated and directed;

Able to manage multiple concurrent tasks;

Flexible to handle unexpected daily challenges;

Experience working in a team-oriented, collaborative environment.

Work Conditions:
Full-time position;
Located in Kaunas, Lithuania;
Work hours: 9:00 – 18:00;
Start Date: ASAP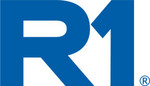 UAB "Intermedix Lietuva"
"Intermedix" yra tarptautinė organizacija, teikianti technologijomis grįstus pajamų ciklo, veiklos valdymo bei duomenų analizės sprendimus sveikatos apsaugos organizacijoms Jungtinėse Amerikos Valstijose, tarp jų – gydytojams, klinikoms, ligoninėms. Įmonės misija – tarnauti tiems, kurie gelbsti gyvybes.
Kaune nuo 2014-ųjų veikiančio ir nuolat augančio Intermedix Lietuva paslaugų centro kultūrai bei kasdieniam darbui būdingas laisvas bendravimas, komandiškumas, maloni darbo aplinka.
Daugiau apie mus sužinokite:
Information about UAB "Intermedix Lietuva"
940 €
Avg. salary gross
(5% didesnis už LT vidurkį)
10-20 mln. €
Revenue 2016 y.
Distribution of employees by salary (before taxes):
25% earn up to 579 €
25% earn 579-764 €
25% earn 764-1003 €
25% earn more than 1003 €
Company manager: Lukas Jankauskas