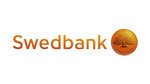 Daugiau apie įmonę »
Baltic Banking Channels Analysis Area Manager
Job description
About the job
In your role as Baltic Banking Channels Analysis Area Manager you will manage team of analysts (both directly and functionally reporting) and hold full responsibility of all channels related analytical functions. You will work closely together with Baltic channel management team and report to CFO of Swedbank Estonia, who's holding BB channels analysis responsibility.
Main responsibilities for the team are supporting counterparties with analysis and in this role you will have the following responsibilities:
Manage team of analysts;
Coordinate channels performance management on Baltic and local level;
Contribute to performance management on Group level;
Coordinate both finance and business analysis functions across Baltic countries including forecasting;
Ensure ad-hoc analytical support for BB channel units;
Cooperate with Group Channel Management and Digital Banking to ensure aligned definitions and principles.
You will work in Baltic banking finance team, surrounded by professional and supportive colleagues.
You will support Baltic Banking channels organisation which is offering possibility to work in interesting and changing environment. Channel transformation is one of strategic initiatives for Swedbank Group.
What you need to succeed
University degree in the field of Finance, Economics, Business or Mathematics;
Excellent English language skills;
Experience in analysis (business or finance);
Managerial experience from previous positions;
You can understand business needs and delegate tasks to team;
You are eager to drive change and develop channels related analytical functions to new level;
You have analytical thinking and you are able to understand complex relations to draw conclusions;
You are ready to build strong relationships with key stakeholders.
What you may have worked with previously
Head of department
Area manager
Why work with us?
We offer an intellectually challenging job opportunity in an open and dynamic environment where you will come across a broad range of highly interesting and inspiring assignments in BB channels area. You will be working in close cooperation with Swedbank Estonia management and Baltic management team. You will have a great opportunity to contribute to several Swedbank's strategically important initiatives leading a cross-border team of professional and dedicated people. If you have a personal drive, enjoy finding solutions to challenges and are goal focused, we think you will enjoy working with us.
If the described position interests you, we look forward to receive your application with motivation letter in English by 30.09.2019 the latest.
Please note, if you are employed in Latvia, salary offered for this position ranges 2950 - 4450 EUR gross i.e. before taxes.*
Please note, if you are employed in Lithuania, salary offered for this position ranges 3400 - 5100 EUR gross i.e. before taxes.*
In Swedbank salary offer for the final candidate is determined based on the predefined salary ranges for the position and depends on the level of competence and experience of the candidate. Salary is one part of the overall remuneration including variety of other benefits and many opportunities provided by Swedbank.
In Latvia pursuant to Section 34.5 of the Credit Institutions Law and for the purposes of legitimate interests of Swedbank, the formal employment restrictions and integrity requirements of the shortlisted candidates will be assessed.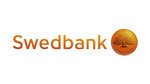 Swedbank
Swedbank is the bank for the many. As an employer we favour inclusion, support workforce diversity and are leading in gender equality. We welcome all applicants regardless of gender, ethnicity, religion or other conviction, age, gender identity or expression, sexual preference, or disability. To find out more about Swedbank as an employer, visit swedbank.com/work-with-us
Information about Swedbank
2240 €
Avg. salary gross
(74% didesnis už LT vidurkį)
Distribution of employees by salary (before taxes):
25% earn up to 1232 €
25% earn 1232-1718 €
25% earn 1718-2692 €
25% earn more than 2692 €
Company manager: Dovilė Grigienė