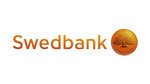 Daugiau apie įmonę »
Business Analyst in Customer BI Data Development, Group CVM
Job description
The success of Customer Value Management depends on data availability and technology to utilize the data and customer knowledge - this is the main agenda for Data & Tools unit within the GCVM.
We are looking for Business Analyst to strengthen our existing team and provide the best in class Customer data to all stakeholders across Swedbank.
About the job
In the role of Business Analyst, you will be responsible for assigned Customer BI data business services and service lifecycle. You will also conduct business service analysis, define business rules and requirements in cooperation with stakeholders.
In this role you will:
Manage business services according to responsibility area, create and maintain related documentation;
Define business rules, processes and conduct activities to ensure the high quality of business service;
Act as business analyst to gather and document business rules and requirements;
Act as a coordinator for development projects related to the services or systems;
Co-operate with stakeholders and business users, consult and conduct trainings and prepare information materials in your responsibility area.
For this position you will need the following competences and experience
To succeed in this role, you need to have knowledge about Data Warehouse, to be passionate about improving business services using Customer data and you truly believe that success is something that can only be reached by working closely with other stakeholders. This means that you have to be willing to learn from others as well as share your own knowledge and experiences.
The role also requires:
High interest in and knowledge of stakeholders in the business area, including the ability to be a communication bridge between IT and business stakeholders;
Experience in BI area and understanding Enterprise Data Warehouse concept;
Good analytical skills with structured and systematic way of working;
Good command of Excel functionalities and applications, some experience with SQL and SPSS is a benefit;
Ability to prioritize tasks to meet deadlines in multi-tasking environment;
Ability to work independently as well as in the team;
Excellent oral and written communication skills in English;
Ability to work from a distance and to travel;
Academic degree in business administration, engineering, or similar, or proven work experience on the field.
Previous roles relevant for this position, e.g.
Business Service Manager
Requirement specialist
Business developer
System analyst
Product owner
Test Manager/Coordinator (Acceptance/System)
This position is a good building block for a future career within, e.g.
Agile product owner
Project manager
Business Analyst in another area
Team leader
Why work with us
"If you find it motivating to be in an environment where you are given a lot of responsibility, where success is celebrated and shared with others and where the products/services that your team creates will be visible for millions of people then this is the workplace for you! In my team you have the opportunity to be part of the international and multi-tasking environment, you will have access to the brightest minds in the business and a large network of different competencies. This will give you a great opportunity for both - a fast personal development as well as further carrier advancements. Customer data is an important strategical area in the bank and Swedbank´s data warehouse is one of the best in the area - you can help to make it even better and more successful, come and see it by yourself" – Evelyn Välja, Head of Customer BI Data Development
Want to know more?
We look forward receiving your CV and application letter in English by 29th of September, 2019 the latest.
Salary for this position in Lithuania ranges from 2800-4200 EUR gross i.e. before taxes.*
In Swedbank salary offer for the candidate is determined based on the predefined salary ranges for the position, and depends on the level of competence and experience of the candidate. Salary is one part of the overall remuneration including variety of other benefits and many opportunities provided by Swedbank.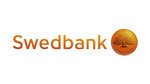 Swedbank
Group Customer Value Management (CVM) is responsible for strengthening customer loyalty through proactive, relevant and tailored offers based on customer data. CVM will bridge the gap between customer expectations and our offerings.

Swedbank is the bank for the many. We believe in a diverse and inclusive work place, and we want all our employees to feel valuable and have the prerequisites to perform at their very best. Inspiring and learning from each other is what move us forward. Join us in our journey and find out more about us at: swedbank.com/work-with-us
Information about Swedbank
2240 €
Avg. salary gross
(74% higher than LT average)
Distribution of employees by salary (before taxes):
25% earn up to 1232 €
25% earn 1232-1718 €
25% earn 1718-2692 €
25% earn more than 2692 €
Company manager: Dovilė Grigienė