DARBO RINKOS LYDERIS 2022
Tarp TOP 30 Lietuvoje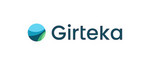 Business Developer (Europe West)
Job description
Girteka Europe West is on a mission to become Europe's largest asset-heavy logistics provider. We invest heavily in the latest technologies, green solutions, and product development to fulfill the strictest demands of top European brands. Our entrepreneurial team is preparing for a growth leap, and we are confident that we will become a 1B EUR company by the end of 2023. Our high ambitions require equally ambitious people to join our ranks. We offer the opportunity to take part in driving the success of our business and making a meaningful impact on our company. We foster an engaging, and supportive working environment, enabling professional growth and possibilities for career advancement within the company.
Your Responsibilities:
Develop and implement strategies for achieving growth and hitting sales targets.
Build long-term partnerships and maintain them with small and medium size clients.
Lead the company to new sales using various communication channels.
Conduct market research to gather a prospective pipeline of potential clients.
Business trips to Europe countries.
Our Expectations:
Experience in international B2B sales and/or business development.
Excellent sales, negotiations, communication and problem solving skills.
Proven track record in maintaining good relationships and fulfilling customers' needs.
Ability to present yourself, also open and enjoying interaction with people.
You know how to spot a good business opportunity and develop it from an opportunity to a success.
Excellent command of English (C1) and one of this languages - German, Italian, Spanish, Portuguese, France.
We Offer:
Career opportunities: 77% of our management has grown along with the company and as many as 30% of our colleagues progress up the career ladder every year.
Learning and development: participating in internal and external training, seminars, working sessions, mentoring, and management programs.
Health and well-being: Health insurance with the possibility of choosing the most relevant program. 50% compensation for both breakfast and lunch, free fruits and cakes. Opportunity to play sports and use our partners' discounts.
Flexibility: Workation for 30 days from any EU country. Special fund and off day for those who want to volunteer.
Collaborative culture: We believe in the power of teamwork and people connection because we can only create value by achieving results together and supporting career advancement, therefore we have an office-first approach with occasional possibilities to work from home.
Rewards and recognition: Rewards on work anniversary occasions, days off during your birthday, and holiday gifts are included. Team-building events, various initiatives, and like-minded clubs.
Base monthly salary: from 2430 € to 3040 € (before tax). The specific salary offered will depend on the candidate's experience, competencies displayed, and suitability to the requirements of the position.
Salary
2430-3040 €/mon. gross

DARBO RINKOS LYDERIS 2022
Tarp TOP 30 Lietuvoje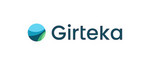 Girteka įmonių grupė
We create responsible logistics for an exciting future! Our strategic dream is to become a leader in the logistics sector in Europe by 2026. This ambitious goal makes our daily work even more meaningful and inspires us to surpass ourselves. Together, by creating a modern and advanced international company, we foster an open and friendly corporate culture where everyone is treated with respect. Join the Girteka Group and take the lead of your career with the company that is setting impressive possibilities to grow.
Žiūrėti visus šios įmonės skelbimus (54)
information about Girteka įmonių grupė
3684 €
Avg. salary gross
(2 kartus didesnis už LT vidurkį)
3-5 mln. €
Revenue 2022 y.
Distribution of employees by salary (before taxes):
25% earn up to 1995 €
25% earn 1995-2918 €
25% earn 2918-4109 €
25% earn more than 4109 €