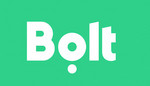 Business Development Manager
Job Description
We are looking for ​a Business Development Manager to join our team. You'll be the face of Bolt for Business, identifying potential clients, getting them excited about the possibilities, then negotiating and signing them.
B4B has big targets, the product is evolving getting better and better and our ambitions are high - aiming for 10X growth in the next 12 months. To achieve that, we're looking for focused, hungry people, brimming with ambition and talent - just waiting for the opportunity to show us what they can do. In this role, you'll get plenty of autonomy, authority and you'll be closing big deals every day with real businesses. It's an amazing time to join!
Daily adventures:
Responsible for the whole sales chain, including prospecting, cold calling and planning meetings

Proactive sales of Bolt for Business solutions to mid and large size customers

Achieve growth and hit sales targets

Build and promote strong, long-lasting customer relationships by partnering with them and understanding their needs

Account manage your biggest clients, develop and grow them

Give market feedback to the product team regarding Bolt for Business solutions

Present sales, revenue and expenses reports and realistic forecasts to the management team

Identify emerging markets and market shifts while being fully aware of new products and competition status

Design and implement a strategic business plan that expands the company's customer base and ensure its strong presence

To apply please visit our company career website:
If your experiences meet position requirements, we will contact you to discuss the position further.
Requirements
BS/MS degree in Business Administration or a related field

At least 4 years of successful previous experience as a Sales Representative, Sales Lead or Sales Manager, consistently meeting or exceeding targets

A self-starter, keen, ambitious and hungry to get results. Relentless and experienced in identifying target leads, reaching out and generating sales from cold leads

Excellent communication skills in both English and local language

Proven ability to drive the sales process from plan to close

Strong business sense and industry expertise of selling business services into SME and large businesses

Experience of religiously using a CRM (Pipedrive would be advantageous)

Experience onboarding clients and doing some account management with larger signings

Organised, process-driven, with a great knowledge of sales techniques in B2B sales
We offer
Your daily duties will have a meaningful impact on millions of people all over the world.You'll be surrounded by the most friendly, supportive colleagues you can imagine.
We don't care where you work from, as long as you get the job done!
As we grow, so will you! Bolt's fast-paced, challenging environment offers you great opportunities for professional development.
You'll always be kept informed. Our bi-weekly All Hands meetings bring our global teams together, ensuring we're all up to speed and moving forward as one.
Switching off is important! At Bolt, we like to work hard and play hard. Enjoy our fun team events, office snacks, free merch and more!
Salary
2000-3000 eur/mon. gross
+ Bonuses, Stock Options & Benefits. Depending on the level of experience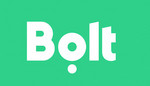 Bolt Service LT
UAB "Bolt Services LT"
"Bolt" – Europoje lyderiaujanti susisiekimo platforma, kurios pagrindinis tikslas – įperkamas, patogesnis ir patikimesnis keliavimas mieste. Kompanijos teikiamų paslaugų sąraše – pavėžėjimas ir mikromobilumą gerinantys elektriniai paspirtukai bei dviračiai, maisto į namus ir siuntų pristatymas. "Bolt" paslaugomis šiuo metu naudojasi daugiau nei 50 mln. klientų 40 šalių Europoje ir Afrikoje. Įmonė veikia pagal "Žaliąjį planą" ir yra įsipareigojusi mažinti savo automobilių paliekamą ekologinį pėdsaką, tad kiekviena kelionė su "Bolt" – draugiška aplinkai. Elektrinių paspirtukų nuomos, kaip ir "Bolt Food" maisto pristatymo paslauga teikiama aštuoniuose Lietuvos miestuose – Vilniuje, Kaune, Klaipėdoje, Šiauliuose, Panevėžyje, Alytuje, Marijampolėje ir Mažeikiuose.
information about UAB "Bolt Services LT"
2312 €
Avg. salary gross
(52% didesnis už LT vidurkį)
1-2 mln. €
Revenue 2020 y.
Distribution of employees by salary (before taxes):
25% earn up to 1623 €
25% earn 1623-1759 €
25% earn 1759-2335 €
25% earn more than 2335 €