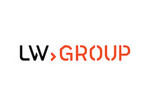 BUSINESS DEVELOPMENT MANAGER
Job description
Do you dream of travelling the world and working with different continents?
The business development team is looking for a member who desires to conquer the world and experience cultural differences by combining Central Asia, Latin America or CIS countries into joint projects and opening up new markets.
LW Logistics creates unique solutions for customers by providing multimodal logistics services; therefore, we give freedom to work creatively and encourage new initiatives.
Responsibilities:
Identify market trends/insights and develop strategies for winning new business;

Identify business blind spots and develop proactive strategies;

Conduct European multimodal transport market research and analysis;

Establish, develop and maintain positive business and create new relationships;

Seeking new potential partners and establishing potential collaboration;

Maintain a high standard of personal presentation at all times to enhance company profile (sales by phone, meetings, business trips, exhibitions);

To identify business opportunities via prospect development and/or evaluating the changes within the market environment;

Work closely with teams to ensure projects are delivered on strategy.
Requirements
History of driving results;

Ability to think and act strategically;

Fundamental AND challenger sales skills;

Strong two-way communication skills;

Higher education and at least 2 years of experience in international B2B sales and business development;

Excellent English language skills (both verbal and written);

Strong presentation, negotiation skills;

Knowledge of the full life cycle of the sales process from prospecting to close;

Capability to lead projects from starting point up to the first shipments;

Passionate and enthusiastic about business and people;

Entrepreneurship-thinking with always the big picture in mind;

Ability to sell and close deals;

Willing to work in a truly international environment and travel within Europe and worldwide;

The ability to be innovative and creative with excellent communication and relationship management skills;

Driven by targets.

Signs you may be a great fit for the job:
You're a battle-tested competitor with the war stories to prove it.

When you communicate, people listen. And when you listen, people feel heard.

You're the natural-born leader in any group. And you love stepping up to the plate.

You're a fearless explorer with an insatiable urge to travel, explore new hobbies, and try new things.

You're a problem solver who thrives on challenges and can simplify the complex.

You never give up and fight to achieve your target.
We offer
Competitive salary and well organised motivation system;

Contribute to the development of an organization and realize your ideas;

Use privileges and achieve your goals with company support;

Possibility to travel worldwide.
Salary
From 2200 eur/mon. gross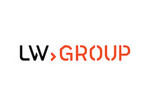 UAB "LW group"
LW group įmonių grupei priklauso keturi logistikos sprendimų produktai: LW logistics, LW trans, LW containers ir Vagon; bei tarptautinės žaliavų prekybos įmonė FE trade.

LW group savo veiklą pradėję 2003 metais, vadovaujamės principu – lyderiais tampa ne tie, kurie daugiausiai daro, bet tie, kurie dirba kokybiškai. Šiandien esame sukūrę vieną pažangiausių logistikos paslaugų centrų Rytų Europoje, valdančių nuosavą vagonų bei konteinerių parką. Kasdien mūsų veikla vyksta daugiau nei 50 pasaulio šalių Vidurio Rytuose ir Azijoje. Esame globali įmonė, įkūrusi biurus Lietuvoje, Pietų Korėjoje, Kinijoje, Kazachstane, Turkijoje, kuriuose patyrusi daugiau nei 70 logistikos paslaugų profesionalų komanda nuolat ieško pačių geriausių logistinių sprendimų.

Mes nuolatos augame ir kviečiame motyvuotus bei ambicingus specialistus prisijungti prie mūsų. Jei ieškai lanksčios ir dinamiškos organizacijos, kuri gali suteikti tobulėjimui palankią darbo aplinką ir galimybę pasiekti pasaulinę logistiką - prisijunkite ir aukite su mumis.