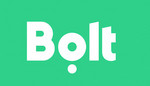 Job Description
We are looking for a Category Manager to join Bolt's Groceries team on our journey to build our grocery vertical and dark stores all over the country and work both with local and HQ teams to achieve our ambitious delivery goals.
The Category Manager will be one of the key members at our Bolt Market local team and you will be responsible for defining the perfect product assortment and making sure we source the exact quantity at the best possible price while always negotiating with suppliers the best promotions & discounts. On top of that you will work closely with the Country Manager to determine our local pricing strategy, based on your analysis of the market and analysis of product sales.
This is a full-time permanent employment opportunity with a negotiable monthly salary ranging between €2500-€3500
Daily adventures:
Define Bolt Market ideal product assortment and work cross functionally with Supply Chain Manager to make sure all goods are delivered in the different dark stores on time.

Build strong relationships with suppliers and manage all negotiations to ensure the best assortment and prices.

Implement local promotions and discounts with suppliers, set prices and support other teams with the sales forecast.

Analyse key operational and sales metrics in order to identify assortment gaps to improve supplier and category management and then search for new suppliers for defined products.

Define with the Country Manager the Bolt Market pricing strategy.

Plan marketing activities and collaboration with brands.

Collaborate and work with the HQ team to identify potential improvement opportunities.

Monitor competitors and make price and product adjustments as needed.

Achieve projected sales and gross profit objectives.

If your experiences meet position requirements, we will contact you to discuss the position further.
Requirements
Bachelor's degree in Business Administration or a related field.

2+ years of working experience in Procurement & buying, FMCG, Account Management, Project Management or fast paced start-ups.

Excellent communication skills in English and Lithuanian.

Proven negotiating skills, influencing abilities and relationship management experience.

Strong organisational skills including prioritising, scheduling, time management, and meeting deadlines.

Ability to think both strategically and tactically with strong attention to detail.

Strong analytical and quantitative skills; experience using data and metrics to test theories, confirm assumptions, and measure success.

Proven ability to identify, analyse, and solve ambiguous problems independently with an exceptional attention to detail.

Proven track record of taking ownership and driving results.
Company offers
As we grow, so will you! Bolt's fast-paced, challenging environment offers you great opportunities for professional development.
You'll always be kept informed. Our bi-weekly All Hands meetings bring our global teams together, ensuring we're all up to speed and moving forward as one.
You will be receiving monthly well-being benefits and Bolt credit, every month.
Salary
2500-3500 €/mon. gross
+ Bonuses, Stock Options & Benefits. Depending on the level of experience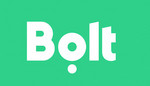 Bolt Service LT
UAB "Bolt Services LT"
"Bolt" – Europoje lyderiaujanti susisiekimo platforma, kurios pagrindinis tikslas – įperkamas, patogesnis ir patikimesnis keliavimas mieste. Kompanijos teikiamų paslaugų sąraše – pavėžėjimas ir mikromobilumą gerinantys elektriniai paspirtukai bei dviračiai, maisto į namus ir siuntų pristatymas. "Bolt" paslaugomis šiuo metu naudojasi daugiau nei 50 mln. klientų 40 šalių Europoje ir Afrikoje. Įmonė veikia pagal "Žaliąjį planą" ir yra įsipareigojusi mažinti savo automobilių paliekamą ekologinį pėdsaką, tad kiekviena kelionė su "Bolt" – draugiška aplinkai. Elektrinių paspirtukų nuomos, kaip ir "Bolt Food" maisto pristatymo paslauga teikiama aštuoniuose Lietuvos miestuose – Vilniuje, Kaune, Klaipėdoje, Šiauliuose, Panevėžyje, Alytuje, Marijampolėje ir Mažeikiuose.
Žiūrėti visus šios įmonės skelbimus (11)
information about Bolt Service LT
1999 €
Avg. salary gross
(31% higher than LT average)
1-2 mln. €
Revenue 2020 y.
Distribution of employees by salary (before taxes):
25% earn up to 1200 €
25% earn 1200-1740 €
25% earn 1740-2305 €
25% earn more than 2305 €