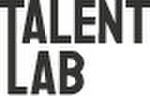 Daugiau apie įmonę »
CHIEF TECHNOLOGY OFFICER (CTO)
What you will be doing?
You will be a tech manager, who leads and inspires a talented team of developers.

You will be a proven software leader and will be responsible for building architecture and be eager to research and implement the latest technologies & practices.

You will lead technical R&D projects and have direct impact on developing new business cases.
What we are expecting?
You will have extensive experience managing teams that deliver complex large-scale projects.

You will be eager to work in a fast-paced environment, utilizing modern tools, processes, and techniques.

You will be a true innovator - transforming complex problems into products the world hasn't seen.

You are always on the lookout on how to improve everything – every process and inefficiency both in software and people around you.

Long story short:
Successful experience in technical leadership positions.

Experience in developing a technology strategy.

Team management and people's personal development skills.

Good technical background and a perfect understanding of the technical world.
What's in it for you?
Work in a team of friendly, intelligent people, tattoos or earrings, all giving great support.

Work with exciting, interesting projects / products.

Regular progress reviews and support.

Budget for teambuilding activities, free coffee, drinks, ice creams, fruits and snacks (occasionally cake).

Flexible working approach, good work & life balance.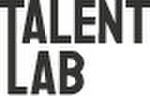 Talent Lab
Talent Lab client - Gera Dovana - company operates in Lithuania, Latvia and Poland. Our client's mission is to be the most attractive and professional partner in business. Gera Dovana motivates and takes care of it's employees, each person is the key to company success.
We are looking for CTO, who knows that people matter and make a difference; not just to their company, but also to their customers.