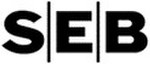 Client Support Specialist for Electronic Banking Services at SEB in Vilnius
Your key responsibilities will include:
Communicate effectively with clients and colleagues across SEB

Identify client's needs, advise the client on product setups, systems, payment and format-related questions

Manage customer expectations and take ownership of the reported issue

Educate customers to understand and use customer interfaces in an efficient way

Contribute to our learning culture by sharing your knowledge with colleagues.

Become part of a highly-skilled team
You will be a part of an easily-accessible, customer-oriented team that is great at implementing and supporting electronic banking solutions for our corporate clients. As a Client Support Specialist, you will act as problem-solver and advisor when communicating with clients across different SEB geographies. You will also contribute to our learning culture by sharing your knowledge with colleagues.
You'll be the right fit if you:
Positive, proactive and responsible person willing to take the ownership

Eager to learn and share a can-do attitude

Communicative and a good team player

Excellent in English

Able to manage your time & prioritize

Previous experience in area of integration services and payment and reporting standards would be highly valued.
Benefits we offer:
Interesting work in highly professional, cross-border environment

Personal & professional development opportunities

Wellness benefits

Comprehensive health insurance and more.
Salary
1550-2350 eur/mon. gross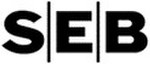 UAB "People Link"
Since our start 160 years ago, SEB has been guided by a strong belief that entrepreneurial thinkers combined with innovative companies are needed to create a better world. We are here to enable them to achieve their ambitions and succeed in both good and difficult times. We are the business engine of the bank, providing the financial expertise our organizational and private customers rely on. We do so with focus on our customers' needs, commitment to quality and trust, and an entrepreneurial mindset to continually improve our services. Read more: