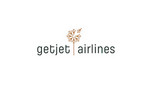 Compliance Monitoring Manager
Job description:
Will report to the VP Safety and Compliance Monitoring;

Perform Independent Inspections and Audits as part of the continuous Compliance Monitoring Programme;

Produce audit reports and ensure non-compliances are addressed through designated reporting channels;

Liaise effectively with the Nominated Persons and Responsible Managers;

Carryout regular EU Regulation and document reviews to ensure requirements are captured within the scope of the Compliance Monitoring System activities;

Analise the results of Causal Analysis reports to ensure its effectiveness.
Requirements:
Applications are invited from experienced aircraft maintenance engineers with licenses/ authorisations preferably on B737 or A320 aircraft and/or a relevant engineering degree;

Knowledge of EASA regulations relating to Part 145, EU Ops, Part M, Part CAMO and Part 147;

Experience of working in a Q/A compliance department or a maintenance/operational support role with experience relating to Aircraft Maintenance / Airline Operations would be an advantage;

Experience in a supervisory role would be beneficial;

Excellent communication skills;

Fluent English required. Another language would be an advantage;

Must be flexible and adapt to change quickly;

Ability to work to deadlines and on own initiative;

MS Office suite experience;

Good problem-solving skills.
We offer:
Competitive salary based on market value;

Great working conditions in young, friendly and professional team;

Opportunity to grow in dynamically developing organization.
Salary
From 1800 eur/mon. net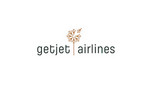 UAB "GetJet Airlines"
UAB "GetJet Airlines"
GetJet Airlines is an IOSA registered, well established ACMI and charter airline, which is headquartered in Vilnius, Lithuania.
Our business model is evidently different from that of conventional airlines, but it is a difference we are proud of. Because of who we are, we can offer our employees a working environment that is dynamic and flexible, with a plenty of learning opportunities, as well as tremendous respect for experience.
We also take pride in our continuous strive for horizontal management, where every opinion is heard and valued. In addition to all that, we offer superb working and living conditions at holiday destinations, flexible hours, seasonal contracts and salaries that are above the industry average.
We are proud to be an ambitious and extremely rapidly growing company, where youthful enthusiasm meets well-weighed experience.
Among our clients are some of the world's leading airlines such as Finnair, LOT, Tunisair, TAP and many others. The company's current fleet consists of Boeing 737-300s and 400s, Airbus A320s and a wide-body A330. In 2018, GetJet Airlines generated €52.41 million in revenue with a stable 12% profit margin.
Whether you were born with the aviation bug or are only now realizing you might have caught it, we'd love to hear your story and hope you can join our remarkable team.
We are always looking for new blood, so even if you do not see a relevant position listed, do not hesitate to send us your CV and a few lines on why you would like to join our team and where would you see yourself.
www.Getjet.aero
Žiūrėti visus šios įmonės skelbimus (5)
information about UAB "GetJet Airlines"
2665 €
Avg. salary gross
(75% higher than LT average)
30-50 mln. €
Revenue 2020 y.
Distribution of employees by salary (before taxes):
25% earn up to 1790 €
25% earn 1790-2608 €
25% earn 2608-3140 €
25% earn more than 3140 €