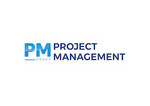 Construction Engineer
Kaunas
- Project Management Sp. z o.o.
Darbo pobūdis
cooperating directly with the construction team to implement the construction process, including the coordination of inter-branch works,

activities aimed at organizing the construction site facilities and supervising its functioning,

ensuring the timely submission of material and equipment orders

supervising the works carried out by subcontractors

monitoring the timely deliveries of equipment and materials and checking them against the schedule and against verified technical documentation,

preparing and verifying measurements, conducting ongoing settlements with subcontractors of the specific industry,

reviewing, inspecting and evaluating technical documentation,

verifying certificates and quality certificates issued by manufacturers and their compliance with the requirements,

preparing and submitting the complete as-built documentation

determining the appropriate ways of storing building materials delivered to the construction site, supervising their expedient and economic use and overseeing the proper storage of the materials
Reikalavimai
have experience as construction engineer

are well organised

have good communication skills

have good knowledge of English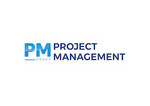 Project Management Sp. z o.o.
Our goal from the beginning was clear: to build a team of specialists, who will provide investors with the best possible support in realization of their construction projects. Professionals who will accompany our partners at every stage of the investment process – from initial analyses, through design and administrative procedures, to construction management and supervision.

Today, Project Management Group is an international team of several dozen industry experts, who serve eight key areas of our activity from offices in Poland, Lithuania and Romania. From the beginning, we focus on developing a wide range of competences – so as to provide comprehensive services in the complex reality of construction investments.

In result of our activities, we have already executed several hundred projects, which had been implemented by closely cooperating teams and their leaders in Poland, the Baltic countries and Eastern Europe (through an office in Vilnius) as well as in South-eastern Europe (through an office in Bucharest).