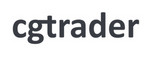 Responsibilities:
Create meaningful, SEO-friendly marketing content that drives traffic, engagement and leads;

Content includes: blog posts, customer interviews, social content, email content, video scripts and possibly, podcast content;

Collaborate with the Head of Marketing to deliver an effective content marketing strategy and editorial calendar/ plan;

Create content consistent with our brand standards and voice;

Work with the Marketing team on integrated campaigns and growth initiatives, and be a key part of the cross-functional content process;

Research brands, industries, customers, and audiences; glean useful and sharable insights.
Requirements:
Excellent writing skills: you view writing as your core competency;

Experience creating content for a growing SaaS business with a growing social audience;

Editorial/brand building mindset;

Experience writing about eCommerce and related topics would be a huge plus!;

Self-motivated and highly-organized, able to work independently with cross-functional teams, and manage multiple priorities in a fast-paced environment.
We offer:
It is a truly exciting time for CGTrader, with the whole industry on the cusp of a massive breakthrough - a very exciting time to join and become a part of CGTrader's continued success! You will have an opportunity to really make your mark on the company and work in a fast-paced, data-driven environment, alongside some of the best professionals in the industry.
On top of this, we also offer:
Salary based on your experience;

Flexible working hours to suit your work/life balance;

Private health insurance;

Professional development budget;

A great workplace culture (including fun company and team building events!);

Great future opportunities to grow along with the business.

We offer a monthly base salary from 1200 EUR to 2000 EUR (net).
Salary
1200-2000 eur/mon. net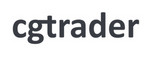 UAB "CGTrader"
We are committed to changing the way people access, adapt, and adopt 3D content to transform the way they experience everything.
CGTrader offers a full-service 3D visualization solution for enterprises designed to help transform 2D product images into photorealistic 3D content. Combining over 15 years of experience in 3D visualization with our global community of 3D design professionals, CGTrader creates high-quality, photorealistic 3D assets in any volume and complexity – quickly and cost-effectively.
CGTrader has a proven track record of working with large enterprise customers including Fortune 500 companies. Among our customers and partners are Google, Nike, Microsoft, Crate & Barrel, Shopify.
information about UAB "CGTrader"
2970 €
Avg. salary gross
(2X higher than LT average)
500 tūkst.-1 mln. €
Revenue 2018 y.
Distribution of employees by salary (before taxes):
25% earn up to 1988 €
25% earn 1988-2639 €
25% earn 2639-3305 €
25% earn more than 3305 €