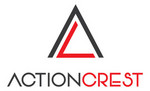 Daugiau apie įmonę »
Copywriter & Content Manager
700-800
eur/mon.
Net
Job description
Actioncrest Services LTD, a leading UK firm in promoting e-wallets and software, is looking for a skilled Copywriter & Content Manager who will be able to produce meaningful content, news articles and social media posts on a specific niche in order to bring targeted and quality traffic to the forum and the websites of the company. The ideal candidate should be able to elegantly reproduce news articles on betting and gambling issues and write SEO friendly articles, under the guidance of senior managers of the company. Also, he/she will be managing successfully our corporate social media profiles.
Requirements
Minimum of 2 years' experience within a role.

Good knowledge of how content marketing works, and understanding of Digital Marketing disciplines such as SEO, social media, PPC and their relationship with content.

Competent copywriting and literacy skills.

Analytical mindset and strong organizational skills.

Pay attention to details.

Ability to work on multiple projects.

Self-disciplined, motivated and committed to delivering work to agreed deadlines.

Excellent written and oral communication skills in English. - Any additional language will be a plus.

Ability to work within a team but also on own initiative.

Good interpersonal, teamwork and collaboration skills.

Flexible attitude and approach to working.

Ability to pick up new tools quickly.

Have at least basic knowledge of betting/gambling.

Any additional experience in gambling, Fin-tech or cryptocurrencies will be a plus.
We offer
Flexible working hours and work from home most of the time.

"Startup culture" in a well-financed and successful company.

Professional self-development and training by participating in courses and conferences in London and continental Europe, paid by the company.

The chance to have a significant impact on the business and play an important role in a company's value creation process.

Timely and competitive salary
Salary
700-800 eur/mon. net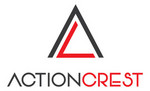 Actioncrest services LTD
ActionCrest services ltd is an independent consultancy specialising in providing sound business guidance for operators, investors, affiliates and entrepreneurs within the international digital payments and software spheres.