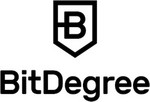 Job Description:
We are blockchain-based and methodically advanced e-learning platfom. Currently we are looking for you - a rising copywriting star. A person that knows a lot, wants to learn even more, and prove what they are made of.
You will:
Write articles, blogs, posts, newsletters, etc.

Optimise your content for target audiences and search engines

Research various online resources

Coordinate with the team

You also will:
Become an expert in crypto

Grow professional muscles

Learn from the masters of their fields

Test, improve, and perfect your texts in a platform with a huge traffic
What we expect:
++ Native or as good as native English language skills
++ Good copywriting skills
+ Basic knowledge of SEO
+ General computer skills: Microsoft Office, Google...
+ At least some interest in blockchain, crypto, and tech topics

BONUS POINTS:
+++ Studied abroad, preferably in the English-speaking countries
++ Proven experience as a Copywriter (share texts you are proud of)
++ If you are fun to work with
What's in it for you:
MacBook

Cool team

Fresh office in Naujamiestis, Vilnius

Mega opportunities to bring your ideas to life

You will raise your professional standards by a lot

Global workations, world's best conferences, relevant training courses, books, team building activities and workshops...

Working hours: Monday - Friday 9:00 - 18:00
Salary: from 600 euros per month (netto)
More open BitDegree job positions in Vilnius:
Web Development Course Support

-
Junior Marketing Specialist

-
Sales Development Representative

-
And in Kaunas:
-
YouTube Personality - Influencer

-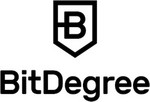 UAB "BitDegree"
BitDegree is an educational platform that responds to a person's need to learn and grow. Think of BitDegree as the world's leading educational platform that takes full advantage of the blockchain technology. The only platform, where you can study for free and earn rewards to keep you motived at the same time. That's right it's an educational platform that utilizes cryptocurrencies and the need for people to grow, learn and achieve more! Be a part of the education revolution, join us!
information about UAB "BitDegree"
2670 €
Avg. salary gross
(75% higher than LT average)
1-2 mln. €
Revenue 2019 y.
Distribution of employees by salary (before taxes):
25% earn up to 1262 €
25% earn 1262-1945 €
25% earn 1945-2949 €
25% earn more than 2949 €