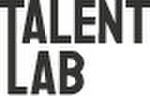 Daugiau apie įmonę »
What you will be doing:
You will be responsible for credit risk management in Lithuanian Branch.

You will monitor credit risk limits and risk indicators.

You will be developing decision-making processes in consumer and corporate lending.

You wil be organizing and leading country credit committees.
Things you are already doing:
You have at least 3 years' experience in financial sector, preferably in the areas of credit risk management.

You have good knowledge of corporate lending principles, preferably in real-estate segment.

You have advanced analytical skills and enjoy analysis of large data sets.

You have knowledge of decision-making models (scoring models).

You are able to create internal regulations related to credit risk management area.
You will be rewarded:
Competitive salary (reviewed yearly based on your performance).

Flexible working hours, possibility to work remotely if needed.

Good people to collaborate with - check and #bigbankwow at Instagram.

Good conditions for professional and personal development.

'Let's do this' mentality in international banking environment.

Health insurance after performance evaluation.

Additionally 2 paid important personal days.

3 paid 'stay at home and get well' days.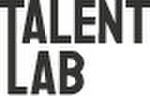 Talent Lab
Talent Lab client - Bigbank AS - specialises in term deposits and consumer loans and now operates in Estonia, Latvia, Lithuania, Finland, Spain and Sweden, while providing cross-border services on the German, Austrian and Dutch markets.
Being a specialised bank means that Bigbank has the resources to know its clients better and provide customised solutions that fits their personal needs.
If you are challenged to work in an international environment – you are welcome!