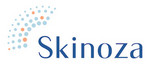 Customer Service Specialist (part time, from home)
Atranka internetu
Job description
WE ARE LOOKING FOR A LONG-TERM CONTRACT EMPLOYEE; PLEASE DON'T APPLY IF YOU ARE NOT WILLING TO SIGN A LONG TERM CONTRACT.

THIS POSITION WILL REQUIRE A LOT OF TRAINING, SERIOUS CANDIDATES ONLY.

Working hours: 24 hours per week, 2 days per week + every second Saturday, 8 hour days 1pm-9pm while working remote.

More about what we do:

Advice customers on beauty/aesthetic/medical treatments (training provided).
Communicate with customers via live chat, email, phone & social media.
Provide an excellent customer service experience to our clients;
Focus on the customer's needs by offering additional services and products;
Deliver outstanding work on the company service level.
What we expect:
Ambitions and desire to learn and develop your knowledge in Medical/Aesthetic treatments;
Strong verbal and written English communication skills;
Excellent interpersonal skills;
Flexible working schedule (morning/day/evening shifts) according to the business needs;
We offer
A full training will be provided;
Regular salary reviews based on the performance;
Ability to balance your work and studies;
A supportive helpful team who is eager to share their knowledge and spend time with you;
Remote flexible working - everyone based in LTU is welcome;
Career opportunities;
Salary starts from € 400 Netto a month: covering 3 days a week with 8 hours a day;
Continuous personal development: e- books/online material, workshops, individual mentorship.
Salary
From 400 eur/mon. net
Salary starts from € 400 a month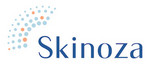 Skinoza academy
Skinoza Academy and Clinic is led by experienced medical Doctors with over 10 years of experience, extensive customer list and even red-carpet celebrities. We are always up to date on the latest treatment trends, safe techniques and best products in one of the fastest growing industries in the UK. Safety of our patients is at the heart of everything we do, and we focus extensively on this aspect in all training materials and masterclasses.