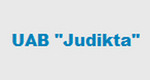 Daugiau apie įmonę »
Customer Support Executive
550–650 Eur
Job description
Our client is one of the largest and fastest growing New York, USA based beauty/wellness consumer products company specializing in hair loss and hair regrowth. We are seeking an efficient and intelligent Customer Support Executive on a full-time basis to assist our client's customer experience (CX) team to process returns and refunds, as well as other short-term and long-term projects.
If you are a meticulous, detail-oriented, well organized, out-of-the-box thinker and having a curious mind that leaves no stone unturned, this is an exciting opportunity for you.
Work generally includes:
Customer support responsibilities

Analyzing returns and issuing refunds

Monitoring and investigating orders that may be fraudulent

Organizing data in Excel files

Consolidating files into Google Sheets

Collecting data online

Internet Research

Posting files in Google Drive

Data Entry, List Building, Ad-hoc projects (may vary from week to week)

This is an in-office job requiring computer-based work using Spreadsheets, CRMs, and HelpDesk systems. You are not required to meet people.
Please note that your application, cover letter and previous experiences must be written in English. The client will directly review your applications and he cannot understand Lithuanian.
Requirements
At least Undergraduate degree (final year acceptable)

Proficient in English

Excellent Listening and Instruction Following

Excellent Communication (verbal and written)

Good in MS Word, MS Excel / Google Docs, Google Sheets

Time Management and being Well Organized in both Personality and Work

Great sense of responsibility, and working without supervision

Familiarity with ZenDesk and other HelpDesk tools like (Asana, Trello, Wrike, or any other tool) would be a plus, but not a requirement

Eagerness to learn new tools and methods and take on challenges

NOTE: You must be an EU or EFTA citizen, or have a Permanent Residence in the Republic of Lithuania.
We offer
An excellent opportunity to work and grow your career while working directly with Executives of one of the largest and fastest growing USA based companies.

A friendly, cooperative, highly encouraging, and yet learning environment to work in.

Free access to training materials, coaching and training in the areas of personal excellence.

Bonuses on exceptional performances

Freedom to work from home (on need basis).
Salary
550–650 Eur taxes excluded
Negotiable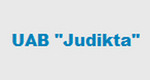 UAB "Judikta"
UAB "Judikta" is an IT Services based startup in Vilnius, Lithuania. We provide Business Intelligence, IT, and Remote Customer and Technical Support to our clients around the globe. We are passionate about providing solutions to our clients to the maximum level of perfection.