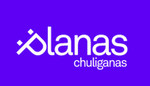 CUSTOMER SUPPORT PROJECT MANAGER
What's on the table?
We are a contact center working with engaging projects, and well-known, ambitious as well as fair clients. Soon we will be launching a brand-new and super cool project, which will need a warrior like your future-to-be fellow project managers who will take care of the execution of the project.
Your daily routine will include: 
Constant monitoring and assessment of the results;

Checking the quality of written requests in English;

Motivating the team;

Friendly yet professional communication with the client;

Accountability for the client as well as within our company.
We want to work with you if you:
Understand how writing-based customer support should look like;

Have perfect English skills;

Know how to motivate a team of 15 individuals for them to achieve the set goals;

Are versatile and willing to look for new ways to achieve the best result;

Can manage your time to be more productive; 

Want to learn and teach others.
We promise:
To provide all of the necessary means for work;

An interesting and challenging project;

Support from the colleagues and self-development;

Best colleagues in Vilnius;

Fair and motivating salary.
Salary
1000-1300 eur/mon. net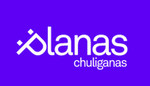 UAB "Planas chuliganas"
Planas Chuliganas - klientų pritraukimo telefonu centras. Esame savo srities pankai - profesionalūs, bet nesusivaržę, didžiuojamės savo chebra ir tuo, ką esame nuveikę.
information about UAB "Planas chuliganas"
1-2 mln. €
Revenue 2019 y.
Distribution of employees by salary (before taxes):
25% earn up to 727 €
25% earn 727-963 €
25% earn 963-1164 €
25% earn more than 1164 €