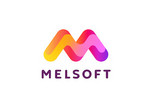 Customer Support Specialist
Atranka internetu
What you will be doing:
Process feedback from players in mobile stores (App Store/Google Play);

Interact with the community: award prizes, reply to questions from moderators;

Send game mail-outs/newsletters;

Process tickets;

Collect statistics and analyze data;

Assist in developing FAQs and instructions.
Your expertise:
Proficiency in English (C1+)

Ability to articulate your thoughts in English in an accessible and clear manner;

Willingness to learn;

Ability to find a way with people, flexibility in solving tasks;

Willingness and opportunity to work remotely (the equipment will be provided);

Prepared to work two shifts: 1st shift - 9:00-18:00 and 2nd shift - 14:00-23:00 with a lunch break.

The shift schedule is drawn up for a month ahead with fixed days-off and alternating shifts.
Nice to have:
Work experience in the position of a Customer Support Specialist;

Gaming experience and an interest in games.

This position requires completion of a Test Task.
What we feel is important to say:
We strive for cooperation with those who are prepared to contribute to the quality of our products, look for points of growth, show initiative and take responsibility.
We are all for the result and not the number of hours spent in the office, so we offer flexible hours and the option to work remotely.
We take care of our employees:
proactively review salaries based on your competence growth and changes in the market;

annually pay a significant bonus to each employee proportionally to their level of responsibility and contribution to our success;

help you to save time dealing with healthcare issues by offering medical insurance;

support your learning and development initiatives: a corporate program, we contribute to paying your tuition fees.
Gross salary from 1100-2000 EUR/month. Salary based on your competences and skills..

If you feel you've got what it takes, get in touch - let's meet, talk and hear each other!
Company offers
Work life balance
Remote work possibility
Other
Computer for personal usage
Frequent training
Salary
1100-2000 €/mon. gross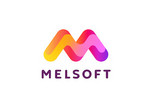 UAB "Melsoft LT"
Melsoft games is a casual games developer with offices in Nicosia, Cyprus and Vilnius, Lithuania. The company was founded in 2007 with a focus on casual PC games, but has since evolved into a major player in the mobile games market. There are top-games in live operation: My Café and Family Island.

Our first hit game, MyCafe, found global popularity, reaching over 100 million downloads since its release in 2016.

Family Island, the newest release by Melsoft Games in the farming/simulation genre, has generated several million installs and continues to grow.

In December 2020 Melsoft has been acquired by Moon Active. Coin Master is Moon Active's most popular game, it is ranked as the fourth highest-earning mobile game in the world for 2020.

Join us!
Žiūrėti visus šios įmonės skelbimus (15)
information about UAB "Melsoft LT"
38906 €
Avg. salary gross
(25X higher than LT average)
Distribution of employees by salary (before taxes):
25% earn up to 14429 €
25% earn 14429-28732 €
25% earn 28732-55877 €
25% earn more than 55877 €