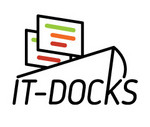 Daugiau apie įmonę »
DATA SCIENTIST
500–4000 Eur
Job description
Work closely with a small team of analysts and developers;
Analyze user behavior and help to build new products also improve old ones;
Analyze the results of A/B tests;
Aim to perform data analysis;
Aggregate, analyze internal data for HR and Resource recruitment;
Deliver data insights to the business.
Requirements
Have at least 2 years of experience as a Data Scientist / Data Analyst;
Have strong analytical skills;
Be capable of sharing business insights with the team.
We offer
An amazing salary that depends entirely on your skills set;
To work with senior developers;
Inspiring, international highly skilled team;
Opportunity to go on a business trip to New York;
Flexible schedule;
Opportunity to grow your carrier;
Opportunity to be part of the company which has Facebook in client list;
And... That depends on negotiation and your needs.
Salary
500–4000 Eur taxes excluded
Negotiable
Prospect of increasing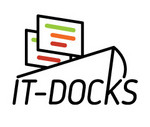 UAB "IT architektai"
IT-docks - tarptautinė programinės įrangos kūrimo kompanija, įgyvendinanti didelės apimties web sprendimus HR, Recruiting, prekybos sektoriuose.