Job description
Kaunas or Vilnius office at your convenience.

Adapt A/S is an open source digital agency offering the full spectrum of digital services - from business understanding to design and technology.

Right now we are looking for a DevOps/Cloud Engineer with a solid background in software development. You are comfortable running and managing complex solutions spread over services running locally and in the cloud. In addition to your outstanding technical grounding, you're a good communicator and can pass on your technical knowledge to a wide variety of stakeholders - both internal and external.
Requirements
You'll be doing
Operation and development of our hosting platform
Provisioning and operating a growing number of cloud hosted services.
Setting up and developing our Continuous Integration
Close cooperation with development teams
Advising clients on establishing and developing development setups
On-call duties according to schedule
Improving the development process

You've got:
Some coding experience - php, python or similar
A minimum of 2 years experience running Linux and virtualization via KVM
Experience with HA environments

Working knowledge of technologies and services including:
Ubuntu, CentOS
Puppet, Nagios/icinga/Sensu
New Relic
AWS
Heroku
App Engine
Apache, Nginx, Varnish
MySQL, Memcached, Elasticsearch & Solr
Continuous Integration and Delivery
Experience working with agile teams
We offer
Adapt is a workplace dedicated to producing web solutions of the highest standard. Our team of talented and dedicated colleagues have created an informal and good-humored culture driven by getting results through innovative solutions.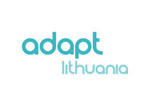 UAB "Adapt LT"
Adapt is a dynamic workplace where you'll be working with some of the best colleagues in the industry and given the opportunity to expand your skill set. Conversely, we expect you to contribute with your experience and knowledge. Adapt Lithuania offices are located in Kaunas and Vilnius.
Company's average salary is
1491€
84% higher than LT average
SoDra's August data (salary before taxes)