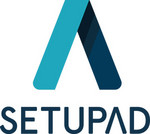 Job description
Job description
Manage Setupad's cloud-based infrastructure;

Educate and work with developers to prepare and deploy applications to cloud;

Build enterprise-grade backend ad serving platforms, reaching millions of users worldwide;

Develop tools and solutions to make life easier for thousands of online publishers;

Master and control non-stop online traffic of billions of requests per month;

Implement backend's security and scalability employing best industry's standards and practices.
Requirements
We would highly value your candidacy if you possess some or all of the following skills and knowledge:
Working with cloud-based infrastructure (GCP, Microsoft - Azure, AWS, Digital Ocean,etc.);

Linux system administration;

Knowledge in Automation tools: Terraform, Ansible, CI/CD, - Docker;

Knowledge in Orchestration tools: Kubernetes, Helm charts

Knowledge in DBs management: SQL, Elastic Search, Aerospike;

Knowledge in Queuing management: Redis, RabbitMq;

Knowledge of such tools as: ELK, Prometheus, Linkerd, ISTIO;

Familiar with programming languages like: Node.js, PHP, Golang, Python;

High level of responsibility towards the customer;

Excellent time management and planning.
We offer
Join a team of experts in online media and advertising, and become a part of a rapidly growing ad tech business. Currently we are developing proprietary top-notch technologies to help other online businesses flourish;
Office in Vilnius Tech Park with a start-up friendly environment and flexible working hours;
Full ownership and decision making freedom in your field of expertise;
Regular meet-ups with colleagues from Riga and Madrid;
Participation in ad-tech conferences, self-education possibilities, courses, and more;
1500-3000 EUR/NET salary depending on experience.
Salary
1500-3000 eur/mon. net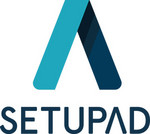 SIA Setupad
Setupad padeda interneto media kanalams optimizuoti jų programmatic pardavimus ir padidinti reklamos pajamas. Pagrindiniai klientai yra didžiosios Baltijos šalių svetainės. Mes kuriame savo technologijas bei optimizavimo algoritmus ir šiuo metu ieškome žmogaus, norinčio išmokti dirbti su naujausiomis reklamos platformomis bei jau turimas žinias pritaikyti praktikoje.