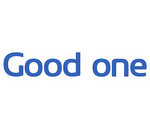 DIGITAL ADVERTISING ACCOUNT MANAGER
1200-1650
€/mėn.
Į rankas
Vilnius
- OnHR – personalo atrankos agentūra
Naujo komandos nario atsakomybės
We're currently looking for a Digital Advertising Account Manager, who will become a member of Havas group and its' member Good one by bringing our local and global clients' best digital performance solutions they can get.

Your work will include:

Acting as the point of contact for clients and internal teams.
Overseeing the clients' digital performance strategies, planning and managing online media advertising campaigns and optimizing their performance, as well as analyzing clients' needs and preparing presentations.
Understanding of clients' expectations, optimizing campaigns and applying pro-active measures to achieve goals.
Overall leadership on projects. Developing and nurturing relations with clients as well as digital media channels.
Supervision of your personal assistant to track the performance of campaigns, produce reports, control budgets and invoicing.
Keeping up to date with the evolving digital media ecosystem.
:
Tikimės, jog Jūs
2+ years of successful work in the field of digital advertising.
Understanding and experience with programmatic advertising, Google Ads, Facebook Ads, local online media.
Analytical thinking to assess campaign results, experience with Google Analytics.
Excellent knowledge of Lithuanian and English.
Teamwork skills and results-oriented approach.
Aspiration to learn and grow.
We offer:
Ko galite tikėtis iš mūsų
Interesting Lithuanian and international projects that open up broad opportunities for self-realization at a global network agency.
The chance to apply your expertise in real life, using the most innovative solutions on the market, and to improve your professional skills through the best worldwide practices, tools and methods.
Inspiring team of outstanding professionals.
Phenomenal opportunities to expand your knowledge at a biggest Baltics communication group that provides all communication services.
Modern, brand new office in the city center with the whole Havas team.
Atlyginimas
1200-1650 €/mėn. į rankas
bei priedai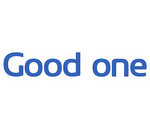 OnHR – personalo atrankos agentūra
"Good one" yra didžiausios Baltijos šalyse komunikacijos įmonių grupės "Havas" narė. "Good one" – daugiau nei dešimt metų veikianti ir sparčiai auganti įmonė, teikianti visas skaitmeninės rinkodaros paslaugas. Pasaulinis komunikacijos tinklas "Havas" veikia 100 šalių ir turi daugiau nei 350 biurų visame pasaulyje. Būti "Havas" dalimi – tai vystyti tvarius ir prasmingus ryšius kuriančius sprendimus, kuriais didžiuojamės.