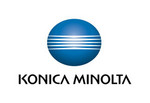 DIGITAL MARKETING SPECIALIST
Vilnius
- UAB "Konica Minolta Baltia"
Job description
collaborating with other Marketing team members to meet strategic goals; 

creating a content calendar as well as the developing and posting of digital marketing content across all channels; 

website design and maintenance, including creating and managing content and lead capture functionality, implementing SEO and other best practices; 

driving all social media activities in an effective manner; 

working with Marketing leadership to plan, execute, monitor, and report on digital marketing and channel performance; 

monitoring and assessing campaign activities against goals and budgets on a consistent bases; 

provide analysis of campaign performance and recommendations for improvement; 

assessing industry trends for enhancement and/or maintenance updates; 

ensuring consistent branding and design across all digital channels (images, messaging, and layout). 
Requirements
higher education;

successful work experience in the similar field;

excellent written and verbal communication skills, problem solving and decision making skills;

innovative and versed in the latest approaches to digital marketing and processes;

project management experience required;

proven proficiency with social media, email marketing strategy, website strategy development, and web analytics;

working knowledge of basic HTML and image/video conversions (e.g. PDFs, jpg, avi, animated gifs), design tools (preferably Photoshop, InDesign, Illustrator), SEO techniques, and email and social media platforms - would be the advantage;

PR knowledge or experience would be the advantage;

Google AdWords experience preferred but not required;

fluent in Lithuanian and English (written and spoken).
We offer
working for an international company;

collaboration with company colleagues from Europe;

oppportunities for personal growth and development.
Salary
1200-1750 eur/mon. gross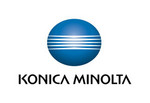 UAB "Konica Minolta Baltia"
As a leading provider of image information products, Konica Minolta offers essential products, services and solutions for digital imaging in office and production environments.
We realize that our primary source of success are dedicated and content employees who enjoy assuming responsibility, comprehend new developments as a challenge, and are prepared to take the initiative – in other words: at Konica Minolta, we consider our employees our most valuable capital!
information about UAB "Konica Minolta Baltia"
2979 €
Avg. salary gross
(2X higher than LT average)
10-20 mln. €
Revenue 2019 y.
Distribution of employees by salary (before taxes):
25% earn up to 2150 €
25% earn 2150-2680 €
25% earn 2680-3744 €
25% earn more than 3744 €