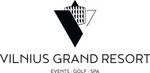 Daugiau apie įmonę »
Director of Sales & Marketing
Job description
The Vilnius Grand Resort is a capital of leisure, holidays and events, which provides its guests with an exceptional and unique combination of services and activities; magnificent golf course, luxurious spa, water activities, etc. It is a modern and relaxing getaway resort situated in the harmony of lakes, hills and trees only 20 min. from the city centre.
A great opportunity has arisen to lead the Sales & Marketing team at Vilnius Grand Resort.
You will be reporting to the General Manager and Deputy and will be responsible for leading and managing all day-to-day activities related to the sales function with a focus on building long-term, value-based customer relationships that enable achievement of the hotel's sales objectives. The Director of Sales & Marketing is responsible for the development of a portfolio of accounts in both local and international markets. He/she is responsible for the execution of the hotel's sales, marketing, revenue optimisation, and distribution strategies and the overall leadership and management of his/her department. Efforts will include but not be limited to, hiring, training and management of the sales team, analysis and reporting of sales metrics, management of advertising, outreach, and public relations efforts for all market segments in addition to direct sales activities.
Within your role, your key responsibilities will be as follows:
Must have a comprehensive and up-to-date knowledge of the property's USPs, features, amenities, availability, services, policies and rates.

Gain understanding of the property's primary target customers. Understand the overall market: competitors' strengths & weaknesses, economic trends, supply and demand etc. and know how to sell against them. Conduct competition check on weekly basis

Maintain full and accurate knowledge of the competitive set, monitor competitor activity and adjust strategy accordingly to market needs and trends.

Target groups, company accounts, markets, or segments with heavy emphasis on proactive solicitation and account saturation.

Directly responsible for the achievement of hotel revenues.

Maintain an ongoing awareness of future room night bookings, including group & catering pace.

Develop and execute a hands-on plan to increase topline opportunities.

Develop and execute corporate negotiated transient account strategies including building and maintaining strong relationships and ensuring production of signed accounts.

Responsible for the development and execution of integrated Sales & Marketing plans that support revenue objectives through direct sales, advertising, digital marketing, social media, property level publicity and promotional events.

Analyse hotels' demand segments, sources of business, and primary competition for each, and guide property team in managing pricing and inventory to maximize revenues and profits.

Continually analyse market trends & direct team accordingly to obtain objectives.

Directly responsible for building & maintaining relationships with key accounts.

Ensure the timely preparation of weekly, monthly, and quarterly reports such as Productivity Reports, Sales Strategy/Action Plan Reports, Initiative Tracking Reports, etc.

Produce annual Budget and monthly Forecast in conjunction with the General Manager, Deputy General Manager, Revenue, Finance and Operating Depts.

Monitor and regularly report about the progress of the Sales & Marketing Plan.

Responsible for ensuring hotels' Sales & Marketing expenses are in accordance with annual business plan and hotel profitability.

Maintain effective involvement with key community organisations and aggressively pursue all appropriate opportunities for outside client solicitation and relationship building.

Idealise a positive, involved, and collaborative team approach within the sales team and with all hotel departments and maintain open communication with all teammates.

Manage Sales Associates by keeping them informed of the hotel's strategy.

Hire, train, coach, supervise, develop, discipline and counsel his/her Sales team.

Develop and manage all stakeholder relationships, both internal and external, to ensure delivery of excellent guest service.

Allocated portfolio of accounts to Sales Associates that needs to be maintained, serviced, contracted and developed.

Strive to close the best deals for the hotel based on market conditions.

Use negotiating skills & creative selling abilities to close on business and negotiate contracts.

Handle complex business with significant revenue potential as well as significant customer expectations.

Build and strengthen relationships with existing and new customers to enable future bookings. Activities include sales calls, entertainment, FAM trips, etc.

Develop relationships within community to strengthen and expand customer base to generate sales opportunities.

Provide excellent customer service in order to grow share of the account.

Conducts site inspections.

Handle guests' feedback and complaints.

Responsible for Health, Safety and Security in his/her department.

Understand and agree to work different shifts if required.

Be punctual for duty in the office and when meeting clients or prospects.

Perform other duties deemed necessary by the Management to support the Operation.

Abide by Hotel Standards, Policies and Standard Operating Procedures (SOPs).

Attend exhibitions, trade show & perform sales trips. Conduct FAM trips in the hotel.

Must be able and make himself/herself available to travel locally and abroad for business.

Must be available and willing to work some nights and/or weekends.

Be immaculately presented. Perfect grooming is critical.
Requirements
The successful applicant with demonstrate the following attributes:
Business acumen:

Demonstrate excellent selling skills & able to close deals with new prospects.

Strong sales skills with thorough knowledge of sales techniques.

Ability to up-sell products and services, and proven closing ability along with the ability to mentor sales teams in these areas.

Aggressive, self-motivated work habits & able to work under tight deadlines.

Excellent analytical skills.

Focused on delivery and achievement of his/her assigned goals/objectives.

Advanced knowledge of MS Office.

Organised and visionary.

Leadership:

Lead by example. Be a role model to others.

Provide effective team leadership and create a positive, collaborative, productive work environment.

Comfortable and confident in taking the lead and managing a team and able to handle any pressure situation that may arise.

Communicating and working with Others:

Communicate clear information and share knowledge and skills with the team.

Show initiatives in daily duties and take responsibility for their obligations.

Protect the privacy and security of clients, fellow employees and the company's confidential information and assets.

Knowledge of Food & Beverage including Banquets & Catering would be ideal.

Positive approach:

Be hospitable and have the spirit to serve.

Smile and have positive input on daily tasks.

Show genuine care towards others.

Customer service:

Commit to deliver set hotel standards at the highest level and exceed guest expectations by creating memorable experiences.

Perform daily tasks, guest requests/discrepancies with timely manner.

Demonstrates effective problem-solving skills and analysis of issues and trends, in order to develop and apply appropriate strategies.

Minimum 10 years' experience in hospitality, tourism or airlines industries at a senior role.
We offer
Competitive salary and generous perks.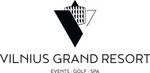 UAB "VILLON"
Vilnius Grand Resort yra pasaulyje lyderiaujančios nepriklausomų viešbučių grupės Preferred Hotels & Resorts narys. Esame ežerų apsupty ir šalia miesto. Čia teikiamos visos verslo konferencijų bei "atostogų" paslaugos.

Mūsų tikslas gerinti svetingumo industrijos standartus. Šio tikslo siekiame demonstruodami profesionalų ir pozityvų požiūrį.

VGR komandoje dirba 170 darbuotojų.

Viešbutyje yra 193 kambariai svečiams ir 8 000 kvadratų konferencijų centras.

Įmonė per metus generuoja 5 mln. EUR pajamų.



information about UAB "VILLON"
1299 €
Avg. salary gross
(1% higher than LT average)
3-5 mln. €
Revenue 2018 y.
Distribution of employees by salary (before taxes):
25% earn up to 727 €
25% earn 727-1018 €
25% earn 1018-1564 €
25% earn more than 1564 €