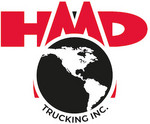 Job description
A well-established US based Logistics company is looking for high energy and motivated dispatcher to join our team in Klaipeda office. We are offering flat salary plus commissions depending on results and experience. Must have previous experience working in US transportation industry as dispatcher. Work hours will be from 15:00 to 1:00 Monday to Friday.
Requirements
Responsibilities:
Will be responsible for negotiating best possible load rates and terms with current and potential customers;

Book loads based on driver's hour of service and qualifications;

Communicate with customers regarding delivery schedules and ensure that any necessary heads up is given to them;

Monitoring HOS and issue transfer to safety personnel;

Strong, effective communication with customers and drivers on daily basis;

Ability to work in a fast pace, constantly changing environment, multitasking, and being team player.

Every 6 weeks have to work on Saturdays from 16:00 to 1:00.

Qualification:
Must speak and write in English fluently, Russian language is a big plus;

Expected to work independently, and possess strong decision-making, problem-solving, time management, and analytical skills;

Ability to work under pressure situations and thrive in fast paced environment;

Good geographical knowledge of the US. Knowledge of distribution route delivery is a plus;

Must have general knowledge of technology to include computers and software programs such as MS Office, spreadsheets or other programs related to the dispatching process or administrative support;

Requires good organizational skills, attention to detail and ability to solve problems related to duties of the job;

Be comfortable with heavy phone and computer usage;

Experience Working with load boards such as PowerDAT and Truckstop.
Salary
700-2000 eur/mon. net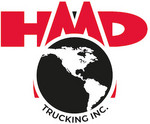 UAB "HMD CORP"
Presently, HMD Trucking utilizes over 500+ power units and 900+ trailers. We are one of the faster growing independent trucking companies in the Chicagoland area. We will continue to pursue new opportunities including but not limited to other markets such as international cargo shipping. HMD Trucking is a technology driven company and will make efforts to continue to evolve and adapt as the technology changes. In meeting these goals the Company will be able to capitalize on a variety of opportunities in the profitable market of the trucking industry. HMD Trucking, Inc. focused strategy, to solve transportation needs at affordable rates to its customer base, has effectively positioned the Company as the value market leader. The Company's aggressive sales approach and the quality of its service are the basis for HMD Trucking strong reputation as a value leader in the industry. HMD Trucking, Inc. is blessed with a number of competitive advantages. These relative strengths include a strong and dedicated Owner/Operator network along with dedicated employees. The Company has provided both its Employees and Owner/Operators, the opportunity for a career growth, a solid wage, teamwork atmosphere, and great working conditions. Because of it's rapid increase in sales, HMD provides a strong opportunity for expanding position, for this expanding opportunity is HMD's most coveted competitive advantage. The Company also has a real strength in aligning its professionalism with its value-based marketing strategy providing a consistent on-time value and quality service to its customers.