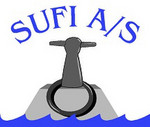 Daugiau apie įmonę »
Driver/Production Worker
3000–5000 Eur
Darbo pobūdis
The successful applicant will take part in the everyday production of fresh, dry and salted fish. The job includes manual labour with the fish, as well as driving tractor, telescopic handler and forklift as part of the job.

Approximately 50% of the work will be to drive and the other 50% to work with fish.

The applicant must have excellent skills when it comes to driving, as it requeres very punctual and careful lifting.

It is important that you are positive and hard-working, in return you will have solid future opportunities within a company experiencing quick growth.

The job starts January 7th, 2019.

Please contact us/send CV and application to or +47 90 76 88 84 for more information.
Reikalavimai
Tractor License (T)
Telescopic Handler License (C1)
Forklift License (T1-T4)
Must speak English fluently
Some knowledge of Norwegian is an advantage
Mes jums siūlome
Help to find housing
Flexible holidays
Partially Sponsored Gym Membership
Salary as per tariff
Atlyginimas
3000–5000 Eur atskaičius mokesčius
Priklauso nuo rezultatų
Su perspektyva didėti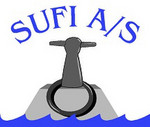 Sufi AS
Sufi AS was founded in 1996 and has become one of the largest producers of dry fish products in Norway. It currently has approximately 20 employees and an annual revenue of NOK 100 millions. It exports to more than 10 countries.

The company has experienced quick growth over the last years, and are therefore looking for motivated new employees who wants to join the current team in taking the caompany one step further.

Sufi AS also has a newly founded subsidiary, REAL Lofoten AS, which will sell consumer packaged fish products to restaurants and supermarket chains.

Production runs throughout the year in both companies, so that we are able to offer full-time positions, not just seasonal work.

Learn more about the company at .