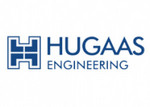 Daugiau apie įmonę »
Electrical systems Engineer in Norway
From 1500
eur/mon.
Net
Job description
We are looking an electrical systems engineer, who could be able to join a design team which will be working with an exciting large scale project in Norway.

Work will be in close cooperation with a local project team leader, who will lead the project and will provide support and assistance. Amazing opportunity to expand your knowledge and expierence in electrical engineering.

Work would be located in Bodø, Norway.

Project estimated duration is 1 year.

Accommodation provided by the company.

Design electrical systems for buildings using appropriate 3D and CAD tools.
Requirements
Expierence with Revit.

Bachelor or Master degree in Electrical Engineering or related Engineering discipline,

Ability to travel

Good English skills (min B2 level)

Good communication, organizational skills, proactive and cooperative team member

Expierence with Scandinavian projects is advantage.
We offer
Valuable experience working with international projects

Great opportunity to improve in engineering field

Working in 3D application and going further to 7D

Ability to travel to building site

Working not only with engineers, but also with architects

and constructors teams.
Work in a team of highly experienced and friendly professionals
Salary
From 1500 eur/mon. net
Depends from experience and professional skills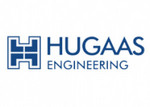 UAB "HUGAAS ENGINEERING"
Hugaas is the leading provider of design and building solutions for sporting arenas in Norway. Over the next 5 years we will be building some of the largest sporting arenas in Norway and we are seeking enthusiastic professionals to join our team based in Vilnius.
information about UAB "HUGAAS ENGINEERING"
2302 €
Avg. salary gross
(79% higher than LT average)
1-2 mln. €
Revenue 2018 y.
Distribution of employees by salary (before taxes):
25% earn up to 1324 €
25% earn 1324-2434 €
25% earn 2434-3048 €
25% earn more than 3048 €