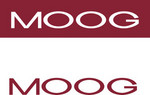 Daugiau apie įmonę »
Electronics Engineer
1600-2500
eur/mon.
Gross salary
Job description
Solutions development under consideration of functional, performance, production and economic standpoints within the scope of specified concepts from system engineer and project leader;

Generating design files including schematic, PCB layout, PCBA BOM, drawings as needed;

Completing DFMEA's for electrical design;

Development of electrical requirements and test procedures;

Supporting validation engineers on electrical tests or EMC tests in regional test labs;

Management of assigned projects by developing schedules, cost estimates, design development activities, documentation;

Root cause investigation.
Requirements
Bachelor degree in electronics;

Similar work experience (at least 3 years);

Good knowledge of EMC;

Good knowledge of electronic product developing process;

Good knowledge of microcontrollers (ARM Cortex M);

Knowledge of PCB design tools: Altium, Solidworks PCBA;

Good knowledge of EN 60601 standard would be an advantage;

Able to read and understand circuit diagrams (schematics);

Project management skills;

Fluent in English.
We offer
At Moog we work in an environment where people trust, respect and encourage one another. We believe in our people, and it shows in everything we do. We invite you to become part of our continued success.
Salary
1600-2500 eur/mon. gross salary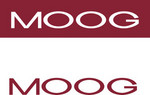 UAB "Viltechmeda"
Viltechmeda is a designer, manufacturer and distributor of high precision medical equipment – infusion pumps – worldwide known under Aitecs brands. Established in 1993 we export our products to more than 80 countries worldwide. Since 2009, Viltechmeda is a member of MOOG Inc. - a global organization that operates in 23 countries. Our expertise lies in applying advanced technologies to the precision control of motion and fluids. Underlying this expertise is a set of values and beliefs that guides our actions: we pride ourselves on solving challenging problems that make a difference; we strive to be flexible to our customers' unique needs; we do what we say we'll do; and we believe close working relationships provide better results.