Part-time English teacher
Job description
Provide computer-based Online English tutorial lessons to Japanese and Taiwanese students through Skype.


・Always SMILE!
・Deal with foreign student from different levels and with different age groups.
Requirements
Male/Female: at least 18 years old (university student/university graduate)


Required skill:
・Capable of communicating using the English language
・Willing to work at home in a quiet teaching environment.
・Computer literate
・Has high-speed Internet connection at home (at least 1.5 Mbps for Download)
・Can handle pressure very well
・This is a Home-based teaching, so applicants must be willing to work at home
・Willing to accept changes of company's features

Job advantages:
・Experiences of teaching any languages
We offer
・Referral Incentive
・Teacher Support Program and other perks

Salary: More than 2000Lt a month

Other info:
You can work at your home through Skype at your most convenient time. You don't need to work every day but you are encouraged to work on a Sunday as it is the peak day of our teaching service. You can work as long as you want because we open from 11 pm to 6:30 pm (Lithuanian Time).
Salary
From 579 Eur taxes excluded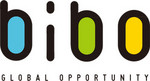 BIBO GLOBAL OPPORTUNITY, INC
VISION STATEMENT

Bibo Global Opportunity, Inc is a big, stable and fast growing online language school producing effective speakers and writers of the English language using fun, innovative and interactive ways of language learning.

MISSION STATEMENT

Bibo Global Opportunity, Inc actively creates a hub that is at par with studying in an offline school where English study is done at the comforts of the student's homes or offices. The school is providing an interesting curriculum program and educational services designed to suit the demands for international language preparation and communicative competence.