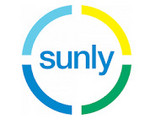 Joining Sunly will offer you:
An opportunity to be a part of a growing international company;

Developing perspectives and environmentally friendly renewable energy business;

International exposure – reporting to global structures;

Flexible and empowering work environment;

Cozy office in Vilnius City Center and a possibility to work from home.
What will you do?
Analyze financial information and other data, provide insights and suggestions in order to strengthen Company decision making power, assess and avoid risks and take advantage of business opportunities;

Perform or support in performing financial operations and reports;

Support in analyzing financial offers and contractual legal documentation;

Perform analytical tasks assigned by Company Director and CFO;

Communicate with Sunly group Finance team.
What do we expect?
Education in banking, finance or mathematics;

Excellent computer skills – especially using Excel;

Experience in analyzing financial data related to business financing, banking areas;

Good command of Lithuanian and English languages (both verbal and written);

Working experience in business loans & financing as well as Financial controlling will help you to make a successful start;

CFA or similar certificates would be considered as an advantage.
Salary
3306-4132 €/mon. gross
The final offer depends on your competencies.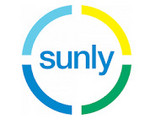 UAB "Manpower Lit"
Manpower's Client Sunly, an international renewable energy Company group, is looking for a super smart Financial Specialist with excellent analytical skills and inquisitive mind to strengthen company capacity and power in business financing and analytics. Financial Specialist will be accountable for supporting Company CFO in Vilnius, Lithuania and the Sunly group Finance team.
Sunly group is active on the markets of Estonia, Latvia, Poland and Lithuania.
More about the Company:
www.sunly.ee
Žiūrėti visus šios įmonės skelbimus (27)