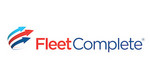 Apie įmonę
UAB "Fleet Complete Lietuva" siūlo darbą:
UAB "Fleet Complete Lietuva"
Established in 2000 in Toronto, Canada, Fleet Complete® is a leading global provider of mission critical fleet, asset and mobile workforce management solutions. For more than fifteen years, Fleet Complete has been helping business owners improve their bottom line with enhanced digital dispatching, automated fleet tracking and effective mobile resource management. Fleet Complete offers its unique suite of solutions to over 8,000 companies worldwide, maintaining key distribution partnerships with AT&T in the U.S., TELUS (Canada), Telekom (Germany), Magenta (Austria), COSMOTE (Greece) and Telstra (Australia). The company's recent expansion into the European and Asia-Pacific markets, Netherlands, Belgium, Denmark, Norway, Baltics, Greece, has made Fleet Complete one of the top industry leaders in IoT.
Fleet Complete has won numerous awards for innovation and growth since its inception in 2000 thanks to its relentless commitment to product Innovation, Quality, Customer Focus, Productivity and People.
Proud to be named one of Deloitte's Enterprise Fast 15 programme, as well as Deloitte's Technology Fast 500 among technology companies in North America!
Įmonės darbo skelbimai