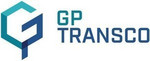 Daugiau apie įmonę »
Fleet Manager/Dispatcher (Transporto vadybininkas)
Job description
We are a logistics/transportation company based out of the United States. Our expanding Vilnius office is looking for ambitious individuals to join our team. No previous experience is needed as long as you can speak good English and thrive in a fast pace, constantly changing environment.

You will start as our senior fleet managers' assistant. Your duties will include giving updates to our customers, finding loads/lanes, setting up appointments, making sure everything gets delivered on time and dealing with any problems that may arise while transporting the cargo. Depending on your effort and abilities you will have an opportunity to become a fleet manager yourself.
Requirements
Prior experience in logistics a big plus

Good knowledge of English language

Ambitious

Good at multitasking

Team person

Being able to work 45 hours/week. Work hours are from 14:00 to midnight (small part of the year 13:00 - 23:00 depending on the daylight savings hours).
We offer
Competitive salary depending on results and experience

Informal style of communication and management environment that is constantly looking for great team players and leaders to take

Team building events. Friday lunches.
Salary
700-1600 eur/mon. net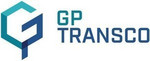 GP Transco LT, UAB
Division of GP Transportation




information about GP Transco LT, UAB
2325 €
Avg. salary gross
(80% higher than LT average)
1-2 mln. €
Revenue 2018 y.
Distribution of employees by salary (before taxes):
25% earn up to 1738 €
25% earn 1738-2250 €
25% earn 2250-2902 €
25% earn more than 2902 €