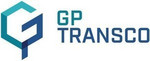 Fleet Manager/Dispatcher
Atranka internetu
Job description
GP Transco is a United States-Based logistics and transportation company that has grown over 200% in the past three years. At this time, we are looking for ambitious individuals to join our Operations Team as a Fleet Managers. No previous experience is required (though is a plus) as long as you speak English well, thrive in a fast-paced environment, and are ready to learn.
Optimal Candidate
You are a team player that we can trust with multitasking and fast-paced decision making. Communication and persuasion are your passion, and you enjoy a dynamic workplace where new challenges come each day. You are comfortable speaking English and are ready to communicate with American drivers.
Your Main Duties
Taking care of your fleet and of your drivers.

Reporting any required information to your manager.

Gaining a solid understanding of the American freight and transportation industry.

Being able to work 45 hours/week. Work hours are from 14:00 to midnight (during a minimal part of the year 13:00 - 23:00 depending on the daylight savings hours).

What we offer?
A competitive salary depending on experience and performance.

An informal style of communication and an open door to management.

Outstanding growth opportunities with one of the fastest-growing logistics companies in the United States.

Other Perks
Free Friday lunches

Free Parking

Work Outings

Interested or have questions?
LinkedIn -
linkedin.com/in/paulius-gediminas-zaleckas-4a4a35170
Please call or text +37060977110 any time after 12:00, or Skype our Director of Organization Development to paulius.zaleckas
Salary
1300-2900 eur/mon. gross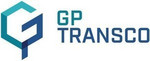 information about GP Transco LT, UAB
3205 €
Avg. salary gross
(2X higher than LT average)
1-2 mln. €
Revenue 2019 y.
Distribution of employees by salary (before taxes):
25% earn up to 2067 €
25% earn 2067-2641 €
25% earn 2641-3508 €
25% earn more than 3508 €