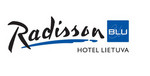 Food & Beverage Service Employee
Vilnius
- VIEŠBUTIS "LIETUVA", UAB Radisson Blu Hotel Lietuva
Job description
Do you have an appetite to deliver high class service and are passionate about all things in Food & Beverage area? Then why not come and join us at Radisson Blu Hotel Lietuva to Make Every Moment Matter! where our guests can relax and enjoy the experience!
Your key responsibilities would be:
Supporting the smooth running of the Food&Beverage department (your work place might be in the Restaurant (breakfast waiter), Conference Centre (Conference steward) or "Sky"Bar (bartender), based on your skills and working time preferences);

Working as part of a team that maximizes guest satisfaction and comfort, delivering a positive and timely response to guest enquiries;

Building and maintaining effective working relationships, where all aspects of the guest food & beverage service experience are delivered to the highest levels.
Requirements
Experience in Food & Beverage service would be beneficial but not a must;

Good verbal skills in Lithuanian and English languages;

Hands-on approach with can-do work style;

Strong communication skills;

Ability to find creative solutions taking ownership for duties and tasks assigned;

Positive, innovative and service minded personality.
We offer
Interesting and challenging job opportunity within a big international company;

Dynamic environment;

Fair and motivating reward system;

Personal and career development.
Salary
From 924 eur/mon. gross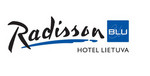 VIEŠBUTIS "LIETUVA", UAB Radisson Blu Hotel Lietuva
Radisson Hotel Group, viena didžiausių ir dinamiškiausių viešbučių kompanijų pasaulyje, valdo Radisson Blu bei Park Inn by Radisson viešbučius Lietuvoje. Grupės portfelyje yra daugiau kaip 1.400 veikiančių ir ruošiamų veiklai viešbučių 110-tyje pasaulio šalių ir teritorijų.
Šiuo metu kompanija siūlo darbą Vilniuje, didžiausiame Lietuvos viešbutyje Radisson Blu Hotel Lietuva, Konstitucijos pr. 20, kuriame yra 456 svečių kambariai, vienas iš didžiausių ir moderniausių konferencijų ir renginių centras, restoranas Riverside, vestibiulio baras bei baras Skybar, esantis 22-ame viešbučio aukšte.
Žiūrėti visus šios įmonės skelbimus (3)