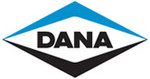 General Ledger Accountant in Vilnius
Core responsibilities:
Supports the day to day General Ledger/ operations for the following process areas: initiate/requests for new / changes of GL accounts or other GL master data according to defined work procedures, perform manual General Ledger postings as defined within the activity split, perform monitoring and clearing of accounts, support closing, review the results and follow-up with business, perform closing activities, support reporting activities incl. Fixed Assets, support Audit and Control, support Investment process for Fixed Assets, manage the transfer, disposal, change and sale of assets

Understand and complies with service level agreements and key performance indicators for General Ledger/Closing related processes.

Assists Contribute to the continuous maintenance and the update of General Ledger/Closing process activities and procedures

Assists the implementation of initiatives for improving the efficiency and/or effectiveness of the General Ledger/Closing transaction processing.
What's in it for you?
Training and development (ACCA and more!). Study and improve at conferences and courses or even get professional certificates. You will work with different European countries and deepen your knowledge of both: foreign accounting and different working culture.
Flexibility. Opportunity to work from home and flexible hours
Professional and friendly teams. Grow together with inspiring Team Leaders, whose majority came from international Shared Services Centers, so as mentors they will provide couchings and share their experience with you.
Career opportunities. Grow and become Senior Accountant, Team Leader, etc.
Motivating salary (1935-2465 EUR gross) and additional health insurance.
Job requirements:
2-6 years of experience in Finance/Accounting operations, preferably in a Service Center environment, with a thorough knowledge of Accounting and business processes including interfaces, as well as related IT systems (e.g. SAP and Oracle)

Knowledge of US GAAP, IFRS, local tax and accounting laws

Business proficient English
Salary
1935-2465 eur/mon. gross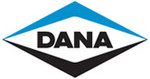 UAB "People Link"
Our organization is built on a solid foundation of four pillars. We believe in being a good corporate citizen, continuous improvement, open communication, and honesty and integrity. Our foundational values support our vision and mission and drive our actions to remain a global leader in the supply of highly engineered driveline, sealing, and thermal-management technologies.