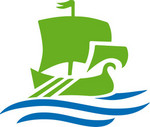 Daugiau apie įmonę »
General manager
Klaipėda
- UAB "Danica Crewing Services"
Job description
For our Klaipeda Office, we are looking for a General Manager with experience from a similar position in the shipping industry.
Job Profile
The General Manager is overall responsible for the coordination of work in the office and assignment of staff and that the Companys daily operations follow the Companys strategies and provisions if the Quality Assurance Manual.
The General Manager is the contact person for Clients in general and principal and critical matters and is overall responsible for the service delivery to the clients.
This is a Management position reporting directly to the Managing Director.
Job Description
The day-to-day running of Danica Crewing Services Klaipeda as well as developing of Danica Crewing Services Klaipeda by sourcing new clients from the EU Market.
The General Managers key tasks are but not limited to:
Monitor Relief Planning – monitor that the relief plan schedule is updated as required by the clients and supervise the Crewing Assistants as necessary.

Employment contracts - Ensure that an employment contracts are established with the seafarers as per Company instructions and Client specific requirements and sign employment contracts as authorized by Clients.

Vacancies – Oversee that search of candidates for vacancies are done in an efficient matter and supervise the Crewing Assistants as necessary.

Introduction of new candidates – Oversee that candidates introduced meet clients requirements by number and competences.

Search for new clients or increased business with existing clients – Closely monitor that Danica is performing and stay in close contact with the potential and existing clients.

Overlooking the Recruitment Advertising and take necessary steps to arrange for advertisement and promotion of the Company to attract sufficient qualified candidates to cover open positions.

Cost and Budget Control – Ensure that the Company operates within the approved budget, control all invoices and approve payments.

Debit notes – Oversee that debit notes to clients for fees and reimbursements are issued correctly and timely. Monitor incoming payments and act to send reminders for overdue payments.

Accounting and Financial Control – Oversee that the accounting and books are kept properly, and financial reports are made correctly and timely.

Assist the Managing Director in business development and the acquisition of new clients.

Personnel Administration – Search for and employ new employees. Establish employment contracts for all employees negotiate salaries within the frame of the budget. Ensure that the teams in the office are working in an efficient way, make appraisals and take disciplinary actions where necessary including dismal cases.
Requirements
At least 4 years of working experience in marine HR industry or similar

Good experience and knowledge of STCW and MLC requirements

Good communications skills. In English, Lithuanian and preferably Russian but not a demand

Working hours 40 hours per week, daily 08:00-17:00.

Must expect up 30 travel days per year, mainly in Europe.
If interested
Should you be interested in working for a Crewing Agency that is growing and interested in working in an international environment and for leading shipping companies, please email us your substantiated application, CV and references, etc. In ENGLISH marked "General Manager"

Interviews will be an ongoing process

Allan Skovlund Nielsen
Managing Director
Danica Crewing Services
Salary
Negotiable
Depends on results
Prospect of increasing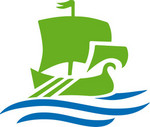 UAB "Danica Crewing Services"
Danica Crewing Services is a leading provider of highly competent officers from Eastern Europe. With headquarters in Hamburg and with our owned and fully controlled network of manning agencies in Ukraine, Russia and Lithuania we are supplying crew – mainly senior officers - to first-class shipowners and managers around the Globe.

In 2008, the first office was established in Odessa. Today, we have offices in Odessa in Ukraine, in Saint Petersburg, Vladivostok and Nakhodka in Russia and in Klaipeda in Lithuania. Presently, more than 1400 seafarers are connected to first-rate shipowners and are deployed to all types of vessels through our offices.