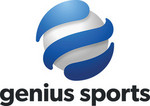 UAB "Genius Sports LT" siūlo darbą:
UAB "Genius Sports LT"
Headquartered in London and with a presence in more than 15 locations worldwide, Genius Sports is recognised as one of the fastest growing sports technology companies in the world. We are a global leader in providing innovative and data-driven solutions to sports, media and regulated betting markets. We're always on the lookout for passionate, energetic and talented people to join our rapidly expanding team.
As a Digital Integrations Front End Developer, you will be responsible for integrating multiple Genius Sports–owned and third-party modules into a cohesive offering for a customer. You will do so by following best software design practices and leveraging Genius Sports technologies, using React to build the applications and deploying them to AWS via NodeJS-based Docker containers. You will be responsible for monitoring and optimising the applications in production, ensuring that you always provide best possible experience to millions of real users.

Company Offers exciting work in a unique industry, great opportunity for self-development in the sports industry, opportunity to work on different projects covering many different sports. A fun, relaxed and stimulating modern working environment in central Vilnius and supportive, friendly, multinational, passionate team.