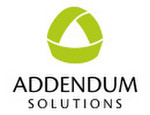 Hardware Testing Engineer
Atranka internetu
Job description
Testing hardware under conditions simulating expected real-life conditions, including storage, transportation, operation and maintenance environments
Ensuring appropriate documentation is adequate and complete
Verifying that hardware is capable of performing under expected normal conditions and possible abnormal conditions
Ensuring appropriate security measures are in place and that they conform to appropriate standards
Ensuring that appropriate quality assurance measures are in place
Requirements
Should be familiar with various POS systems.
Perform various hardware tests, eg. HTE, ET, Black box test, white box test etc.
Ability to assess strengths and weaknesses, and convey them in a constructive way.
Should be good at documentation DVT checklist preparation, test procedure preparation.
We offer
Seminars, conferences, and certificate coverage
The flexibility that enables work-life balance
Paid Team building activities
Unique work environment within friendly and open-minded colleagues
Chance to grow both personally and professionally in our fast-growing IT company
Salary
1500-2700 eur/mon. gross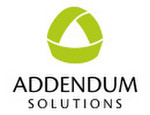 information about UAB "Addendum Solutions"
3072 €
Avg. salary gross
(2X higher than LT average)
3-5 mln. €
Revenue 2019 y.
Distribution of employees by salary (before taxes):
25% earn up to 2241 €
25% earn 2241-3134 €
25% earn 3134-3751 €
25% earn more than 3751 €