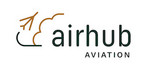 Head of Sales
Atranka internetu
Job description
●Perform new client search, negotiate contracts with potential clients and prepare agreements;
●Monitor sales pipeline and processes;
●Monitor client preferences to determine the focus of sales efforts as well as the profitability of products and services;
●Design and implement a strategic sales plan that expands company's customer base;
●Monitor client feedback;
●Prepare reports and analyze sales statistics to ensure that a high professional standard is achieved and sales as well as KPI targets are met;
●Constantly update your knowledge through market research, supervision of competition as well as identify possible threats and opportunities;
●Prepare weekly, monthly reports and carry out other duties assigned by management.
Requirements
●Higher education;
●1+ year experience in sales;
●Fluent in English (both written and spoken);
●Ability to lead a project as well as complete assigned tasks in a timely and efficient manner;
●Proven ability to drive the sales process from plan to deal in aviation sector will be considered as an advantage;
●Previous experience working with CRM programs (e.g. Salesforce) will be considered as an advantage.
●Self-driven, communicative and organized.
We offer
●Competitive salary based on market value and previous experience;
●Challenging tasks and a wide range of responsibilities;
●Opportunity to grow professionally as well as personally in a fast-paced environment.
Salary
From 1300 eur/mon. net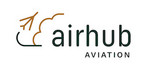 UAB "Airhub"
Airhub Aviation provides professional training for people willing to take their first steps into aviation, and advanced training solutions for licensed commercial pilots.