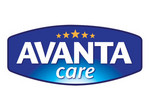 Daugiau apie įmonę »
Healthcare assistants for the UK
1300-2200
€/mėn.
Į rankas
Darbo pobūdis
We offer you more than just a job at Avanta Care – We offer a career in care. Not only do we have one of the industry's highest starting salaries, we reward our healthcare assistants with regular pay increases within the first year. Plus, we offer additional training and qualifications for those wanting to further their careers.

About the role:

Our healthcare assistants are placed in residential homes, nursing homes and care communities, and they play a fundamental part in improving vulnerable people's lives. They are required to help residents with daily personal care like washing, getting dressed and toileting, as well as moving and handling and helping families deal with new responsibilities.

What else does the role involve?

Working within a team in a care home environment for the elderly
Supporting residents with daily activities in accordance with their individual care plans
Assisting with physical tasks
Establishing work routines that help residents with their daily activities
Promoting residents' independence and respecting their dignity and choices at all times
Providing emotional and social support
Liaising with residents' family members and health care providers
Receiving regular training to develop own skills
Assisting in maintaining care records that reflect current needs and preferences of each service user
Working on a flexible, rotational basis according to the rota set by the home manager and the needs of the home
Reikalavimai
english spoken at a medium level

personal experience in care it is mandatory
Mes jums siūlome
english spoken at a medium level

personal experience in care it is mandatory
Atlyginimas
1300-2200 €/mėn. į rankas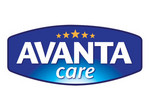 Avanta Care
Avanta Care is one of the leading UK recruitment companies, supplying healthcare assistants, nurses and domicilary care workers throughout the whole country.